One of the most powerful Atlantic hurricanes in recent years is closing in on Haiti, bringing winds, rains and storm surges.
Hurricane Matthew, a Category Four storm, is forecast to hit the western tip of Haiti early on Tuesday.
"Life-threatening" conditions are already bearing down on the island, the US National Hurricane Center said.
Interim Haitian President Jocelerme Privert said a number of people had been killed.
"We've already seen deaths. People who were out at sea. There are people who are missing. They are people who didn't respect the alerts. They've lost their lives," he said.
Matthew could bring up to 40in (102cm) of rain and winds of 145mph (230km/h), potentially triggering mudslides and flash floods.
Its centre is forecast to hit Haiti's south-western tip around dawn (1100 GMT).
Haiti is one of the world's poorest countries and many residents live in areas prone to flooding.
"Part of the problem in Haiti is it's quite mountainous and Matthew is a slow-moving hurricane so it could deliver large amounts of rain," John Cangialosi of the US National Hurricane Center told the BBC.
"Best advice for anyone in Haiti is hopefully get somewhere, the safest place you can be, to ride this out."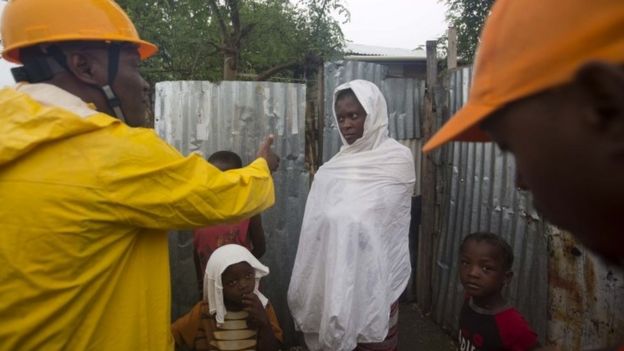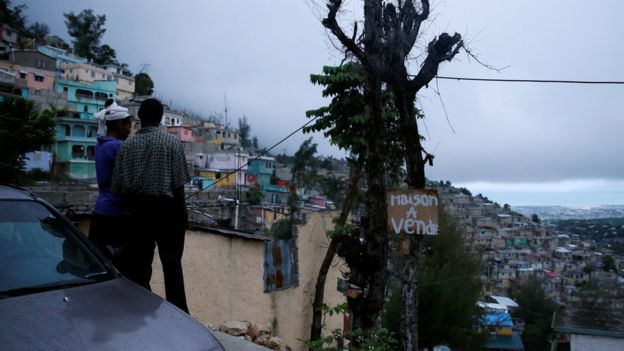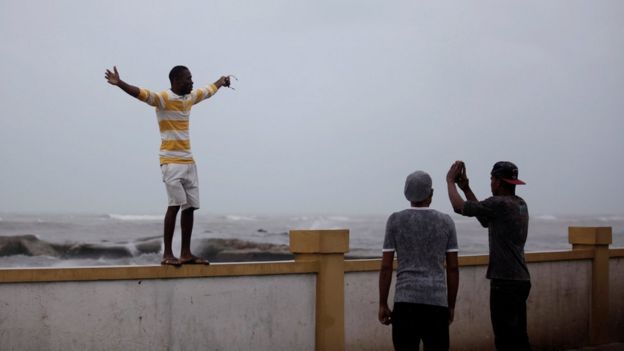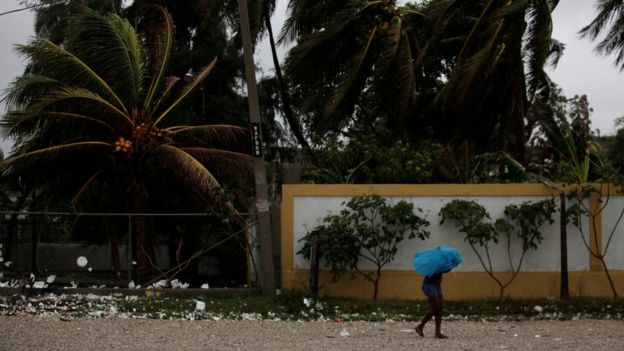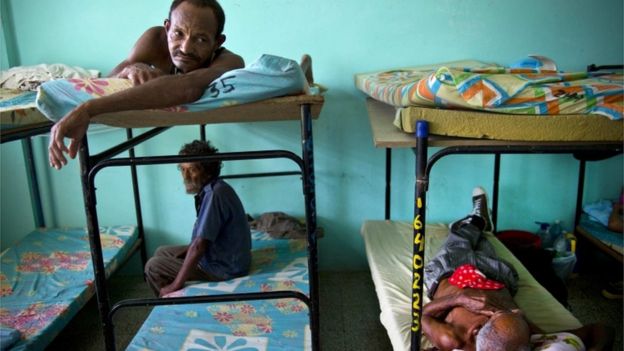 Authorities have urged people to stock up on food and water and secure their homes. Thousands are still living in tents following a huge earthquake in 2010.
The mayor of Haiti's largest slum in the capital Port-au-Prince, Frederic Hislain, called on the government to evacuate some 150,000 people whose homes are threatened.
Haitian officials say that about 1,300 emergency shelters have been built, enough to accommodate 340,000 people. Both airports in Haiti are closed.
But some Haitians have refused to go to shelters, fearful of having their possessions stolen.
One local in Port-au-Prince, however, said the community would unite in the face of the storm's danger.
"We are communicating amongst ourselves thanks to our own means. We will tell the people how the situation is. If things are bad then we will come together."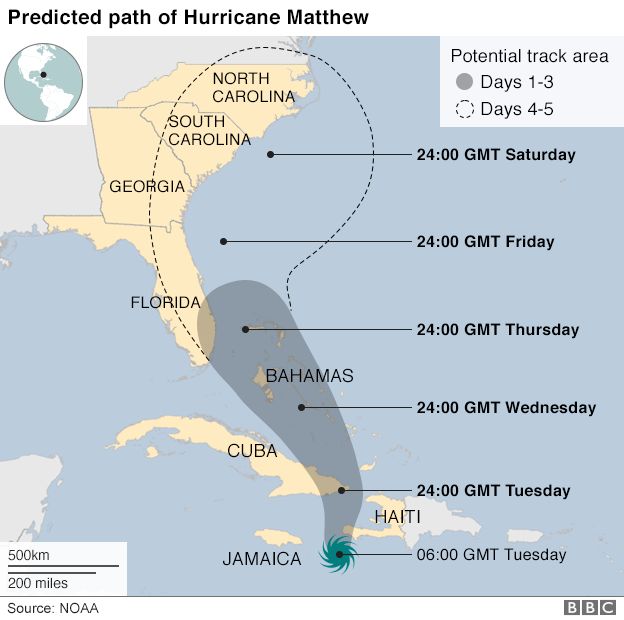 About 13,000 people were evacuated from high-risk areas in neighbouring Dominican Republic, which is also expected to get battered by rains and winds, according to the country's civil defence chief.
Heavy rain and winds have already hit parts of Jamaica, with floodwaters blocking roads in the capital Kingston.
Matthew is later expected to reach eastern Cuba, where a hurricane alert is in place for six eastern provinces and residents are being moved from low-lying areas.
It is also predicted to hit the US east coast later in the week. Florida and parts of North Carolina have declared states of emergency.
Hurricane Matthew is the region's most powerful since Felix in 2007.
–
Source: BBC