The Ashanti Regional Police Command has expressed its frustration with the attitude of some of the New Patriotic Party supporters who besieged the regional police command on Monday morning.
This was after, Police in Kumasi had taken possession of three bags stuffed with materials reported to be thumb-printed presidential ballot papers found at the Madison lodge  at TUC in the Ashanti Regional capital.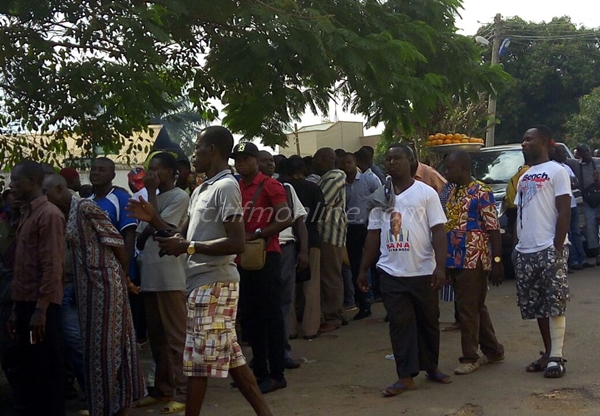 All the retrieved ballot papers had thumb prints for President John Mahama, the Presidential Candidate of the National Democratic Congress (NDC).
Addressing the press after the incident the Ashanti Regional Police Commander, COP Nathan Kofi Boakye condemned the actions of the supporters as he recounted that this was the latest in a number of allegations ahead of the December 7 elections.
He narrated that, "last week, there were allegations of weapons, we followed up and we didn't have any tangible evidence to support it.
They followed it up with an allegation against a policewoman that she is hoarding weapons." "The police led us to them to show us the place. They showed us the place, together they all went through the rooms and there was nothing."
"This morning, the same allegations that there are printed ballot papers somewhere, police graciously went with them, we found these ballot papers."
But it was subsequently confirmed by the Electoral Commission that the confiscated thump-printed ballot papers were fake.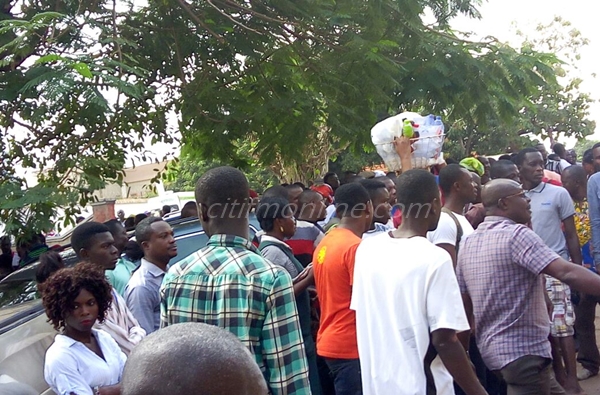 Describing the behaviour of the supporters as unruly, COP Boakye accused their regional leaders of instigating besieging the police command by the supporters.
"This behavior here now, if we want to act commensurately, it will result in allegations are harassing some party or the other… This is unnecessary, irresponsible and shouldn't happen. We are by this warning everybody that the fact that we have elections doesn't mean that the rules, criminal laws and other things have been abdicated," COP Boakye stated.
Source: citifmonline.com