Some members of the governing National Democratic Congress in the Gomoa Central constituency in the Central Region have vowed to vote against their Member of Parliament, Rachel Nana Adwoa Appoh in the December polls.
They say the MP has been disrespectful to them.
They say she and the District Chief Executive of the area has brought disunity into the party.
Some party members claimed the MP who is seeking another term on ticket of the NDC had not executed any project in the area.
The Benso branch organizer of the NDC in the Gomoa Central constituency, Cosmos Amoako said that they would vote "skirt and blowse" in the upcoming elections.
"There is no unity in the NDC party in this constituency, the party that Mr. Otchere Panyin left for her [Rachel Appoh] that is not how the party is today. She doesn't respect anyone in the party," he said.
"Party officials that helped the party to come into power have dissociated themselves from affairs of the NDC because the MP and the DCE do not respect anyone. They take arbitrary decisions for the party. The party could be affected by such attitude. Most NDC members here have decided not to vote for her. We have decided to vote skirt and blowse," he added.
But the District Chief Executive for the Gomoa East district, Jonamoah Jehu-Appiah rejected the claims.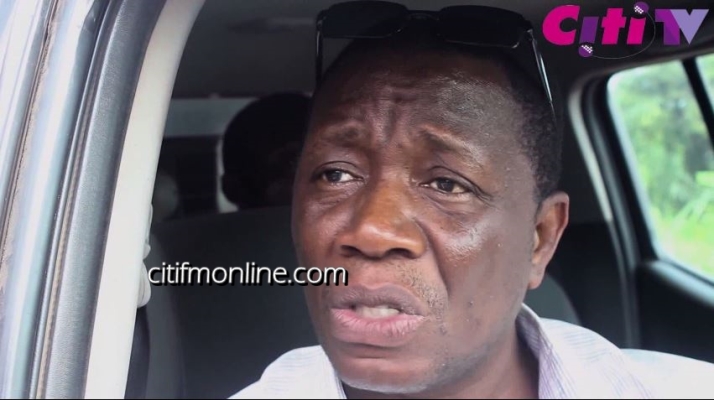 According to him, the MP has executed a number of projects and has also lobbied for development for the people in the Gomoa Central constituency.
"If you take Rachel Appoh as a person and also as a Member of Parliament, compared to other members of Parliament that Gomoa has ever had, Appoh stands tall. She has brought in a lot of social interventions that has helped her people; she has succeeded in lobbing projects into this constituency that has helped her people."
"As I speak with you, we are just going through tender awarding three school project, through her efforts, Gomoa Samkrom is about to benefit 14-seater aqua-privy. If you look at people who go through trade; seamstress, hairdressing, if they are 1000 in the constituency I can tell you that 90% of them have benefited from Rachel Appoh because she has supported them with materials that after the training they can be on their own. So the last time I checked, out of every 20,000 of her common fund, she spends close to about 60% supporting brilliant but needed students."
The DCE also insisted that Rachel Appoh's New Patriotic Party challenger, Naana Eyiah is no match to them.
"Naana Eyiah is not a match for Nana Adwoa," he added.
Click for full video:
\
source:citifmonline