Germany manager Joachim Low says his side deserved to go out of the World Cup after they crashed out in the group stage in "historic" fashion.
The defending champions finished bottom of Group F after losing 2-0 to South Korea, the first time Germany have gone out in the first round of a World Cup since 1938.
"This is something for us to reckon with," Low said.
"This is historic. I am sure this will create some public uproar in Germany."
Sweden won the group with a 3-0 win over Mexico at the same time, which meant Germany needed to win their game in Kazan.
"We saw Sweden had taken the lead so we needed to keep the pressure up but our team was missing the ease of play and the classiness we usually have. So, we deserve to be eliminated, yes," said Low, who had never failed to reach a semi-final before in his 12-year reign.
"At this tournament we didn't deserve to win again or move to the round of 16. We were eliminated not because we didn't want to win but we never had the chance to take a lead at any point - we were always lagging behind, trying to keep up."
Both of the South Korean goals came in injury time. Kim Young-gwon scored from close range, a goal initially disallowed for offside but then awarded after video assistant referee consultation.
And with goalkeeper Manuel Neuer losing the ball in South Korea's half, Ju Se-jong found Son Heung-min with a long ball and the Tottenham forward tapped into an empty net.
Germany's seismic exit


This is only the second time that Germany have been eliminated in the first round at a World Cup, with the last occasion back in 1938 before the tournament introduced group stages


Germany had reached at least the semi-final in their last four World Cups - getting to the final twice


This is only their third time not reaching the last four since 1978, with quarter-final exits in 1994 and 1998 their worst runs in the following 40 years


Germany are the fourth defending champions to be eliminated from the group stage at the World Cup in the last five tournaments (also France 2002, Italy 2010, Spain 2014)


This is the first time Germany have not beaten an Asian team in the World Cup, winning the previous five meetings by an aggregate scoreline of 19-3
'I thought I would make a point'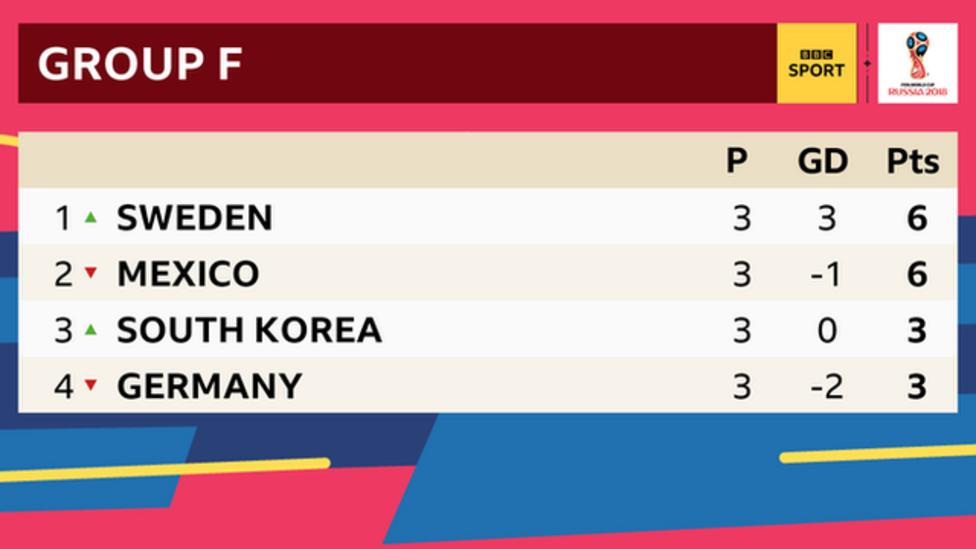 Germany lost their opener 1-0 to Mexico, but then beat Sweden 2-1, thanks to Toni Kroos' 95th-minute winner to give themselves hope going into the final game.
Low decided to leave Thomas Muller - who has scored 10 World Cup goals in his career - on the bench for the first time in the tournament since the 2010 semi-final against Spain.
"According to what I saw today this was a good line up, Thomas Muller was not so convincing in the first two matches so I thought I would make a point. We had to take risks, we couldn't go on and wait and because of this we opened the doors in our defence.
"We had a good training camp, the team has worked well and we felt we would shift gears but we lost to Mexico when a point might have been different and we just couldn't make that switch.
"We were convinced that when the tournament started things would go well but that wasn't the case.
"We've been stepping up the pressure to score goals, certainly in second halves, but it didn't come together. We were dead, after their first goal. We realised there would be no opportunities for us.
"I'm shocked because we didn't manage to pull it off and beat South Korea. It wasn't my understanding when speaking to the team that they felt under pressure. They were ready to move ahead and qualify. We need to talk about it calmly and I think it will take some hours for us to come to terms with it."
'An end of an era' - how pundits reacted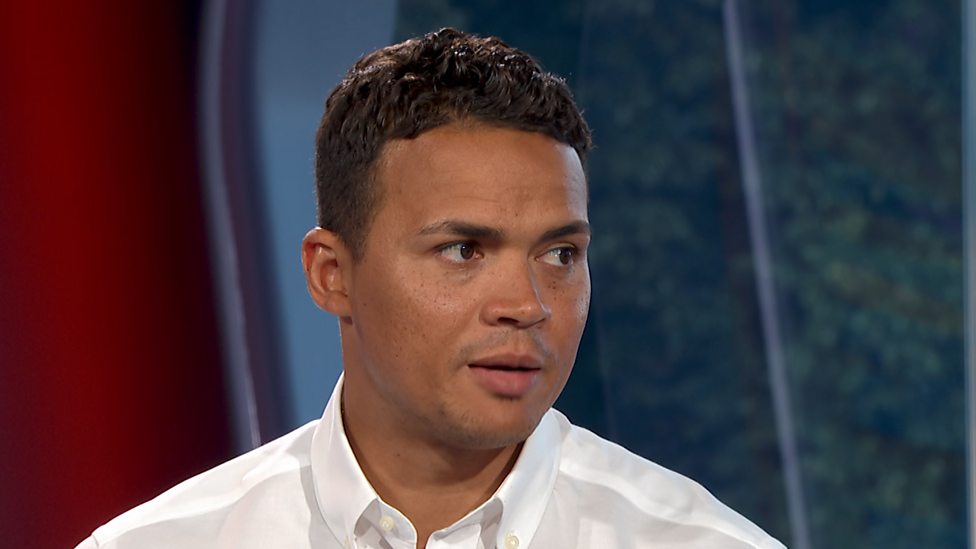 Ex-Tottenham and England midfielder Jermaine Jenas on BBC One
: "Something is not right in that Germany camp. The amount of changes every game, five today, players massively under-performing. It is not the Germany we know, I expect to see big changes."
Former Ivory Coast striker Didier Drogba on BBC One: "What a day, what a game. The last winner is out, but really it is not surprising, given their performance in the first game, they struggled against Sweden. After the late goal we thought they were back, but another poor performance today. They don't deserve to go through.
"I think the atmosphere is not right in the dressing room. We know about Mesut Ozil and Ilkay Gundogan meeting the Turkish president, and Germany not being united since that matter. Then you see the results, it is something you can see happening. One day this is going to catch you."
Football journalist Archie Rhind-Tutt on Radio 5 live: "This will be the end of an era for many of the players. Mats Hummels will probably not be around in Qatar, nor will Thomas Muller. I think it shows that the young players coming through the system are not as good as that generation in 2010."
Ex-Chelsea striker Chris Sutton on Radio 5 live: "Manuel Neuer you are a disgrace. What is he doing playing on the left wing? He is a goalkeeper, why is he in that position? It's an open goal for Son and the Germans have got what they deserve."
"I think there will be big scrutiny on Joachim Low and he has to go. He has chopped and changed, but good teams have continuity. When you make changes, the players have to come in and perform, but they were flat today."
Former England striker Alan Shearer on BBC One: "Joachim Low has been very loyal to the senior players. At the Confederations Cup, they took a young team and he brought the experienced ones back. I am amazed at the lack of energy and hunger this team showed."
World Cup 2018: German World Cup exit a surprise - Southgate
Social media reaction
Former Germany international Mario Basler on Twitter
: "If you don't win this match, then you have no right to be in the last 16! You simply don't belong there! End of story!"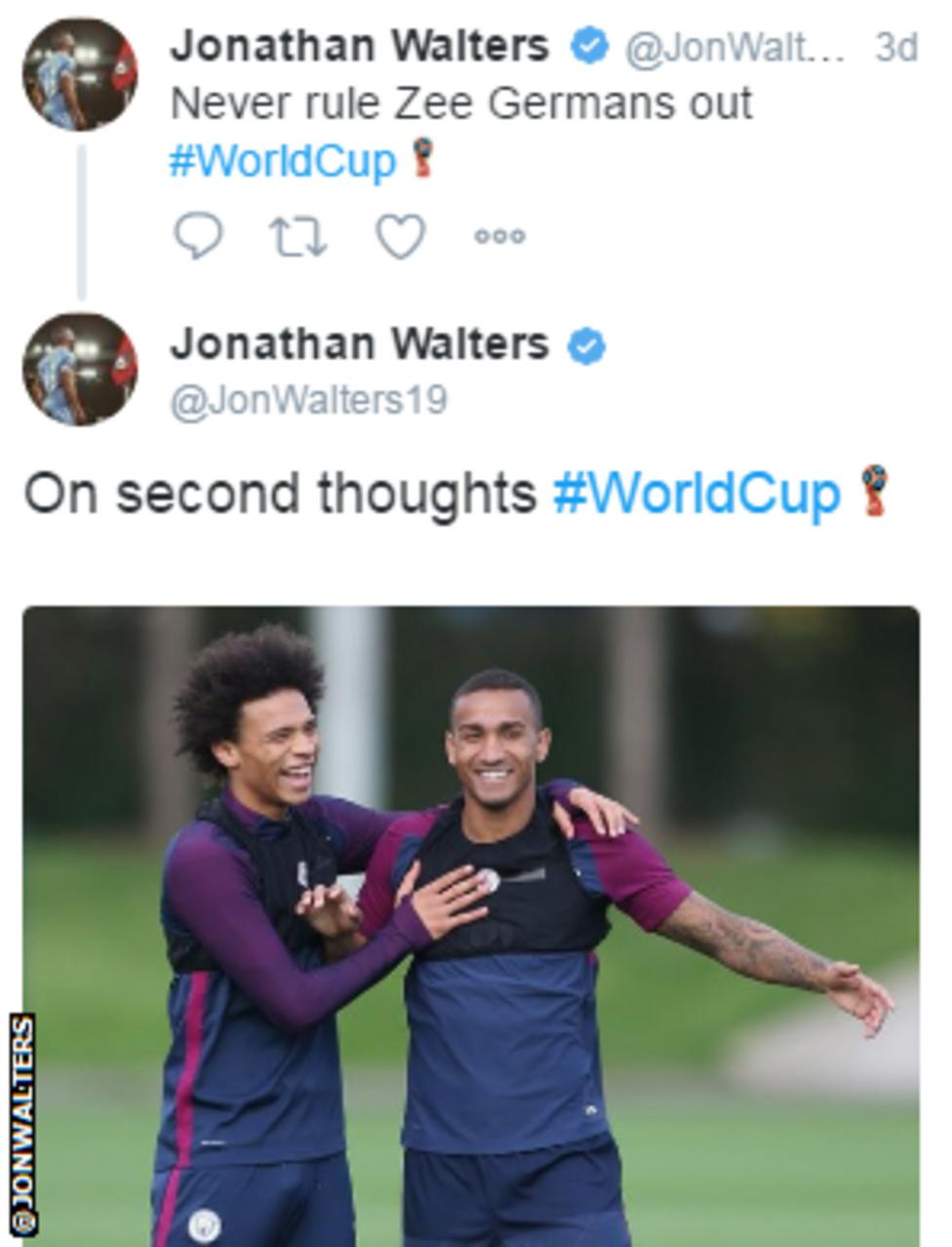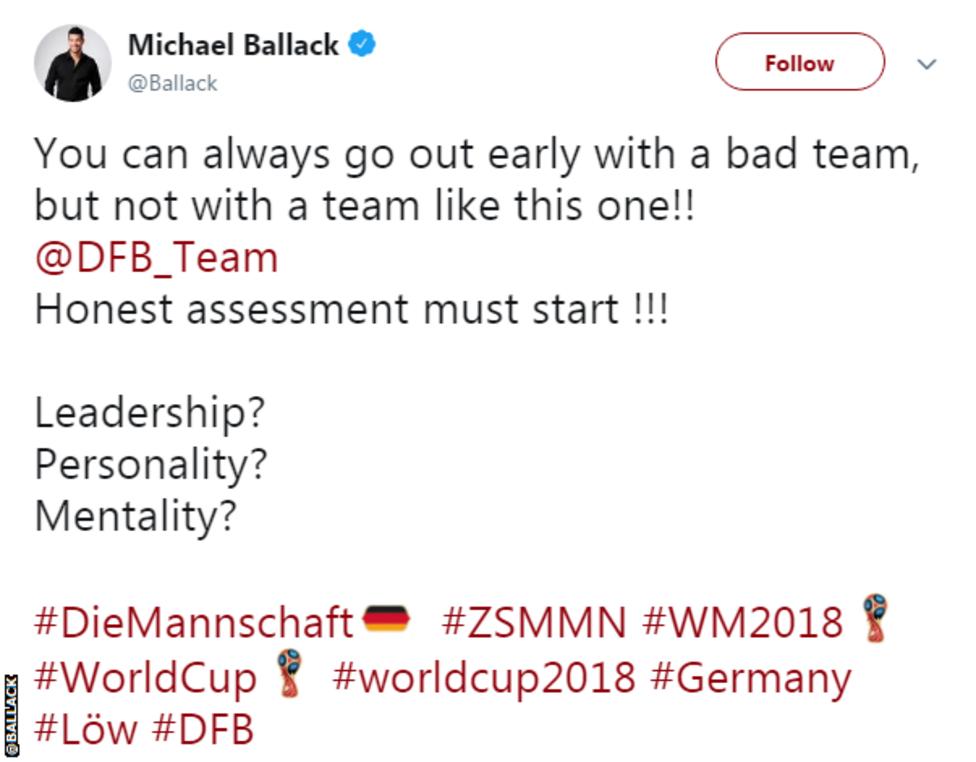 Back page reaction in Germany