A Deputy Minister of Education, Samuel Okudzeto Ablakwa, has said government will complete at least 70 out of the 200 Community Day Senior High Schools it promised before the elections in December.
"From what the consultants are telling us and what we have seen from our rounds and our monitoring and those that are ready for commissioning, conservatively I can tell you that not less than 70 will be ready. It could be more," Mr. Ablakwa said.
The Community Day Senior High Schools are being built as part of the National Democratic Congress (NDC) government's promise to improve access to secondary education and to implement its progressive free Senior High School policy.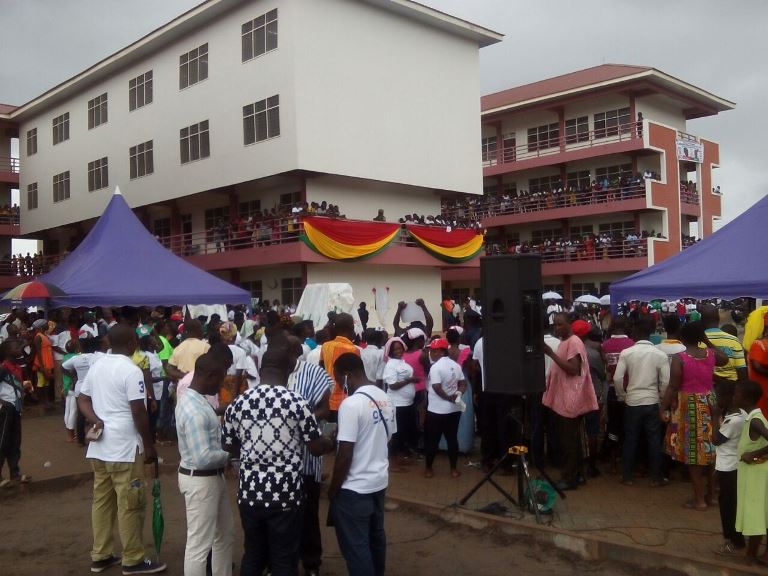 Speaking at the inauguration of the new Abodoman Community Day Senior High School at Agona Abodom in the Central Region yesterday [Monday], President Mahama all but admitted the government could not complete the 200 Community Day Senior High Schools it pledged in the run up to the 2012 elections.
He however said the full complement of the 200 schools will be delivered if he is given a second term.
Mr. Ablakwa intimated that President Mahama took the high road with his admittance noting that President has tried his best to fulfill the promise of putting up the 200 schools.
"The honorable thing is what the President did in Agona Abodom where he leveled up with the people of this country, accounted for the promise he made and how far we have come."
"200 were promised, 123 are at various stages of completion. He is being transparent with the people he is appealing to the good people of this country that please accept the challenges we have had and where we are now but have the assurance that we are not abandoning this pledge," the Deputy Minister added.
source:citifmonline