Ghana's President, Nana Addo Dankwa Akufo-Addo and Vice President, Dr. Mahamudu Bawumia today, Sunday attended a thanksgiving service at the Ridge Church in Accra for successfully taking over the administration of the country.
The two were sworn into office about a week ago at the Black Star Square.
Moderator of the Presbyterian Church of Ghana, Rev. Prof. Cephas Omenyo while delivering a sermon during the thanksgiving serving in honour of the President called for implementation of policies that will reorient the attitude of Ghanaians.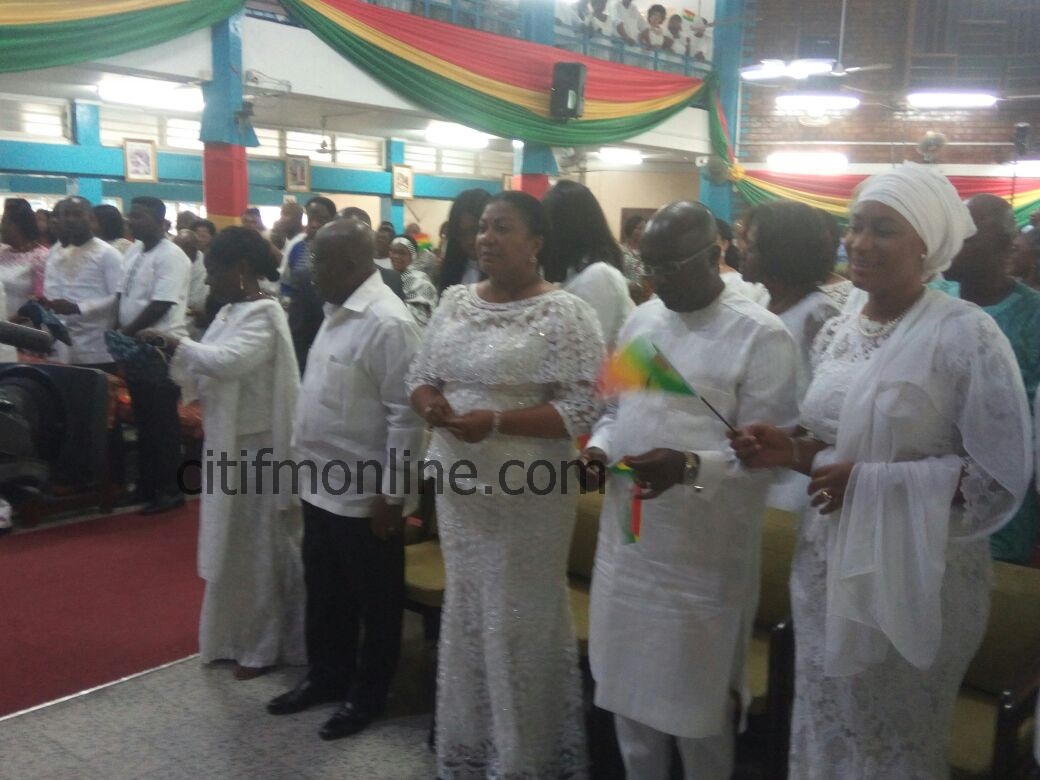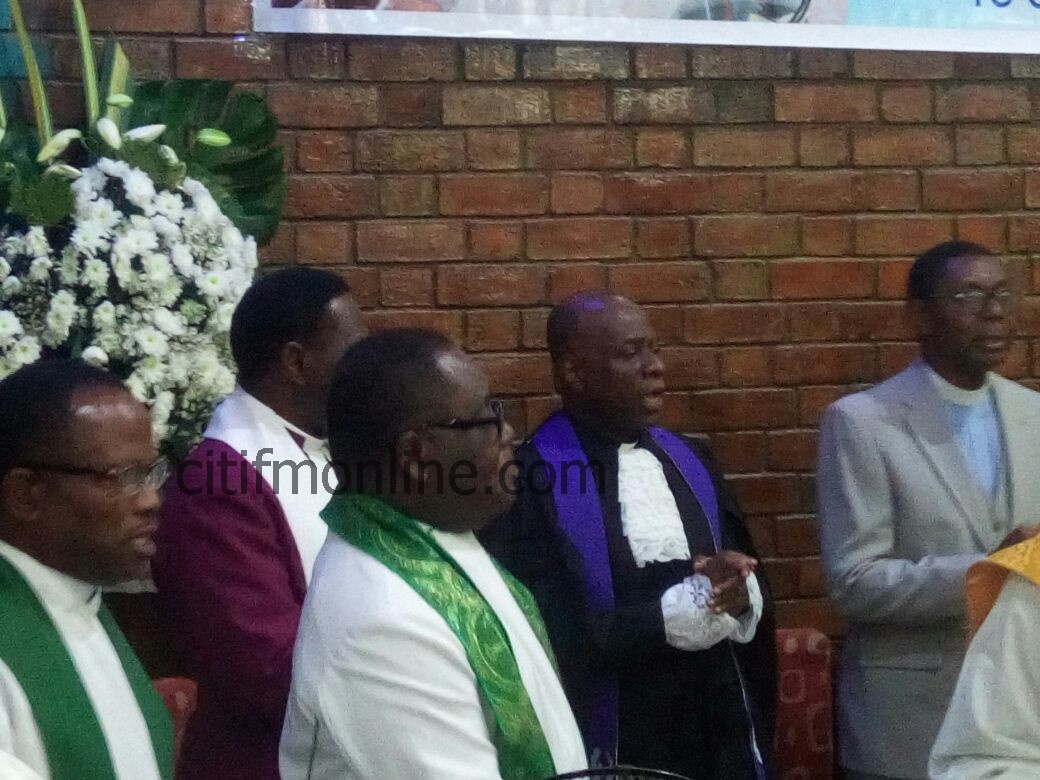 Rev Prof Omenyo noted that the President's vision of transforming the country will not see the light of day if deliberate measures are not taken to change the attitude of Ghanaians to make them responsible citizens.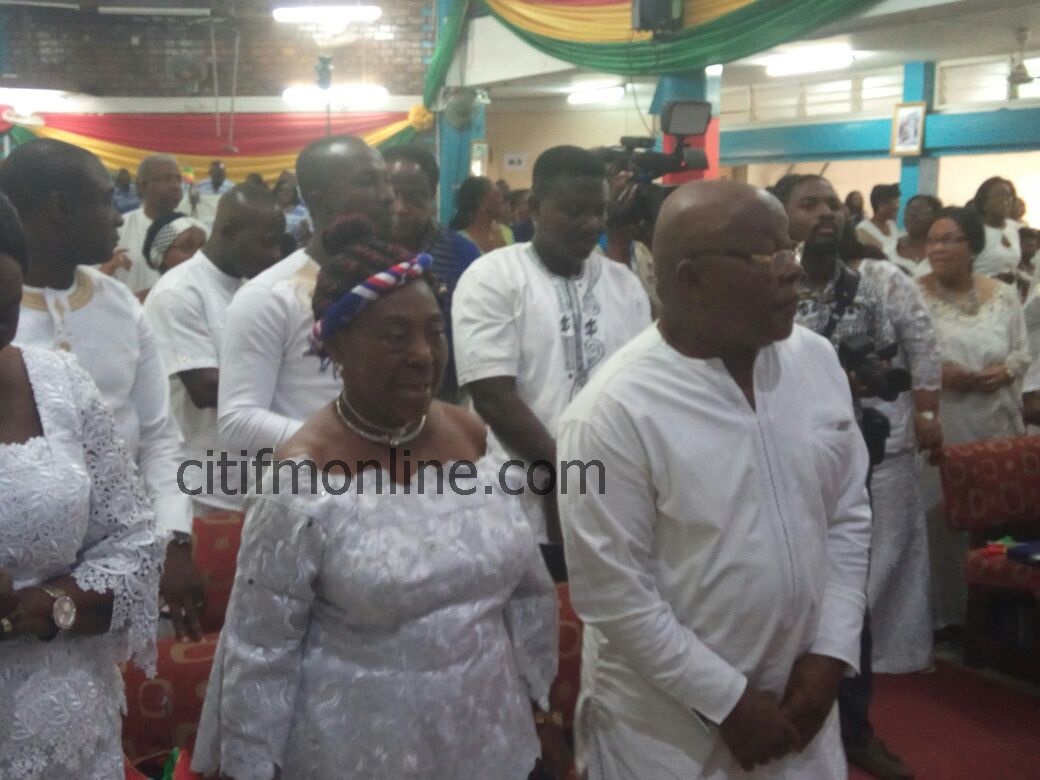 He lauded the president for his pledge to protect the national purse and charged him to honour his promise.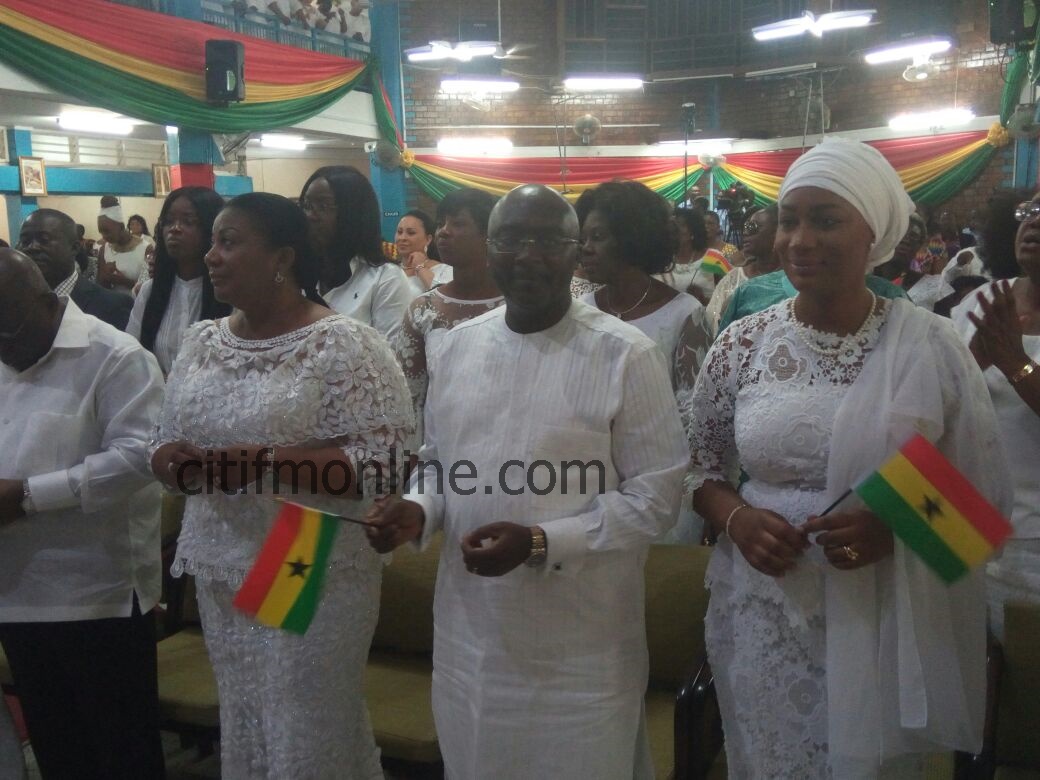 "My heart leapt with joy when you made the important statement that you would protect the public purse. I am also encouraged by your own plight in setting the personal example in upholding integrity and service and I pray that the Lord enables you to see the realisation of this noble intention."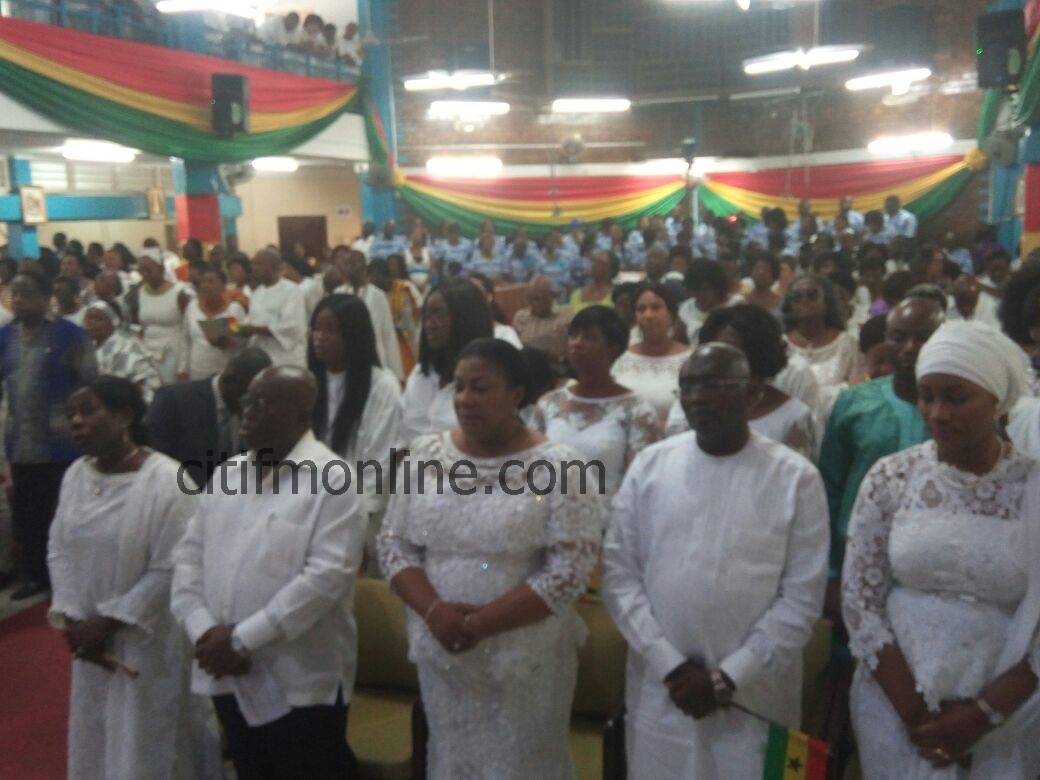 Rev Prof Omenyo urged Ghanaians to renew their sense of nationhood, trust in God and depend on him for the blessing of the country.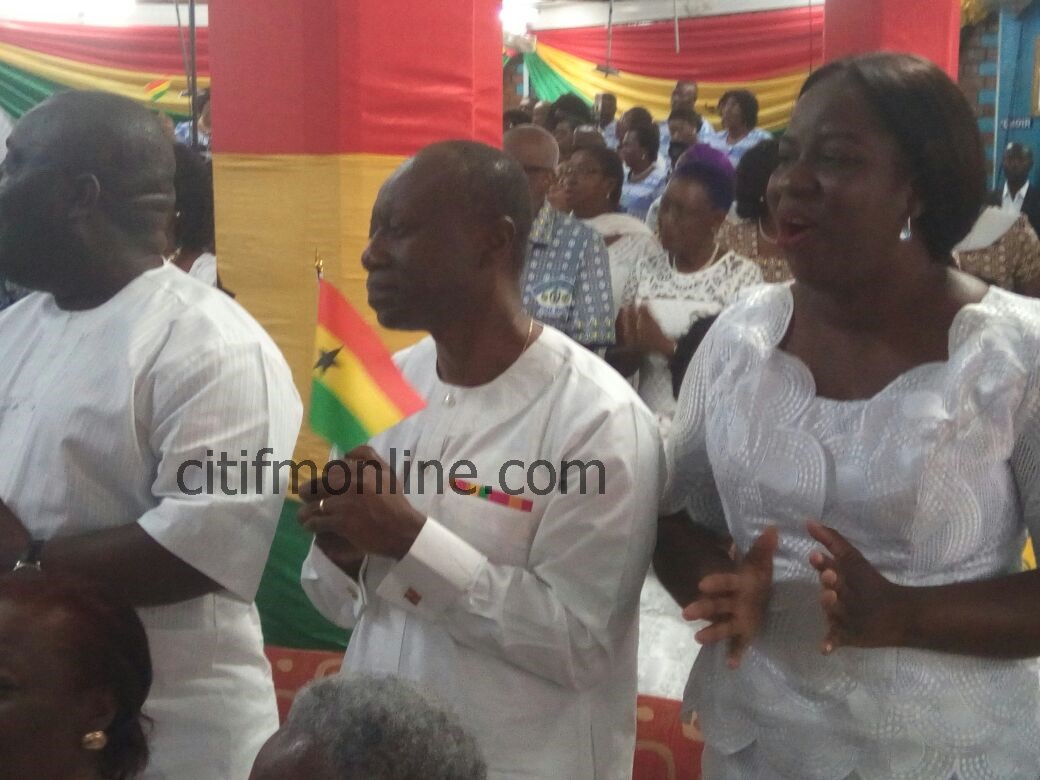 Nana Akufo-Addo who took the first Bible reading for Sunday's service was in the company of his wife, Rebecca Akufo-Addo.
Other dignitaries present at the service were Vice President, Dr Mahamudu Bawumia and Second lady, Samira Bawumia.
The Speaker of Parliament, Prof Aaron Mike Oquaye, Finance Minister-nominee Ken Ofori-Atta and Senior minister nominee, Yaw Osafo Maafo were all present at the service.
'I'll need God's guidance to lead Ghana'
President Akufo-Addo had earlier said he needed God's guidance to lead the country.
Addressing congregants of the Ridge Church days after being declared the winner of the 2016 Presidential elections, he said, "I hope and pray that in everything that I am going to do, I will be guided by the almighty God. I believe sincerely, that it is only with his guidance and support that I can do anything positive for the people of Ghana. I will be on my knees every day, praying for guidance and support from the almighty so that we can, working together bring prosperity and progress to our nation."
He added that he was aware of the great task ahead of him and will continue to pray for divine guidance to enable him effectively lead the country.
Source: citifmonline