Model and cookbook author Chrissy Teigen has always been open about her life and last night, on Twitter, she explained to her fans that the next child for her and singer husband John Legend is going to be a boy because that is the only embryo they have left.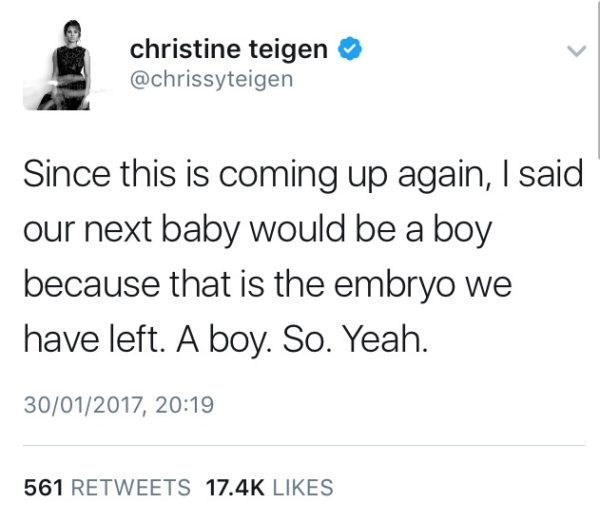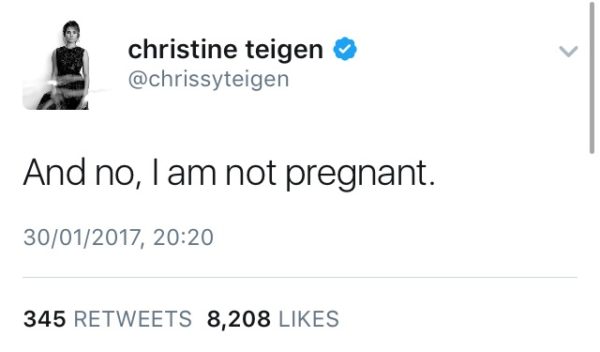 A troll used the opportunity to get into her mentions, questioning Chrissy's decision to get IVF instead of going "natural" and Chrissy, of course, had the perfect response.
Thanks to Chrissy's response, a conversation has kicked off about IVF in her mentions and how women who have to go through it should not be shamed. A lot of Chrissy's followers also shared their IVF stories.
See their tweets below.