Curvaceous Kenyan lawyer and socialite, Corazon Kwamboka has shared a photo of herself flaunting her bare gargantuan backside.
She took to Instagram to show off her body while posing at the beach.
Touted to have one of the widest and curviest hips in Africa, Kwamboka does not hesitate to flaunt her 'assets'.
Her Instagram page is loaded with pictures that would make any warm-blooded man drool.
See full photo below.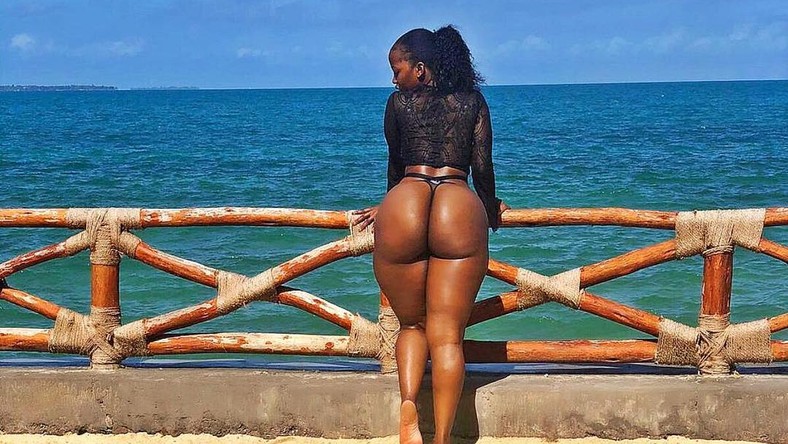 However, many don't know that Corazon is also a qualified lawyer.
In an earlier interview, the model and entrepreneur lamented that a lot of people think she's just a beauty without brain.
She said, "I have had situations where colleagues didn't take me seriously not because of my shape but due to the stigma that comes with being a socialite. People assume that if you are beautiful and popular, then you cannot be intelligent too. But I like being underestimated because I like to see their faces when they finally get to hear me speak."
On if she actually practises law, Kwamboka said, "I do practise law – both commercial and criminal. My firm is in Nairobi; so, if you ever need legal representation, you know who to talk to. Imagine a beautiful, powerful woman like me who actually knows what she's doing representing a client; you can never go wrong."