A fire meant to burn rubbish has turned into a raging inferno destroying a storey building, two cars, three air conditioners and a polytank in Accra on Sunday morning.
The fire was started by a resident in the suburb of Dansoman to help incinerate some rubbish but spiraled out of control leading to the costly damage to property.
The tenant started the fire following his cleaning of his house at about 9am on Sunday but it became an inferno, destroying a section of a two-storey building.
The fuel in a nearby car helped to accelerate the speed of the fire in the building that houses the Russia road branch of the Beige Bank.
"The polytank the fell on the car causing it to catch fire too. We got scared and started running away then, we heard the first place, then a second and a third one," an eyewitness told Citi FM.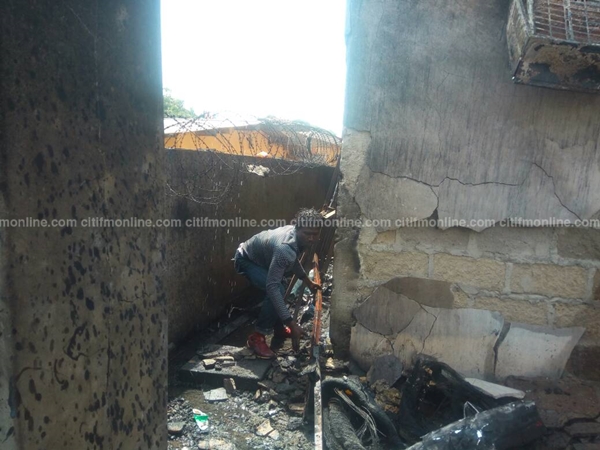 The eyewitness said he, along with his brother, helped to bring the fire under control with their basic knowledge.
"We started calling for water and people rushed to the scene with buckets and gallons of water. We managed to control the fire before the fire service people got here. The fire destroyed a polytank, three air conditions and two cars. It was very serious," he added.
The structure of the building has been left weak following the fire.