On display are T-shirts, headbands, scarves, head and wristbands as well as handkerchiefs, designed in the red white and blue of the NPP.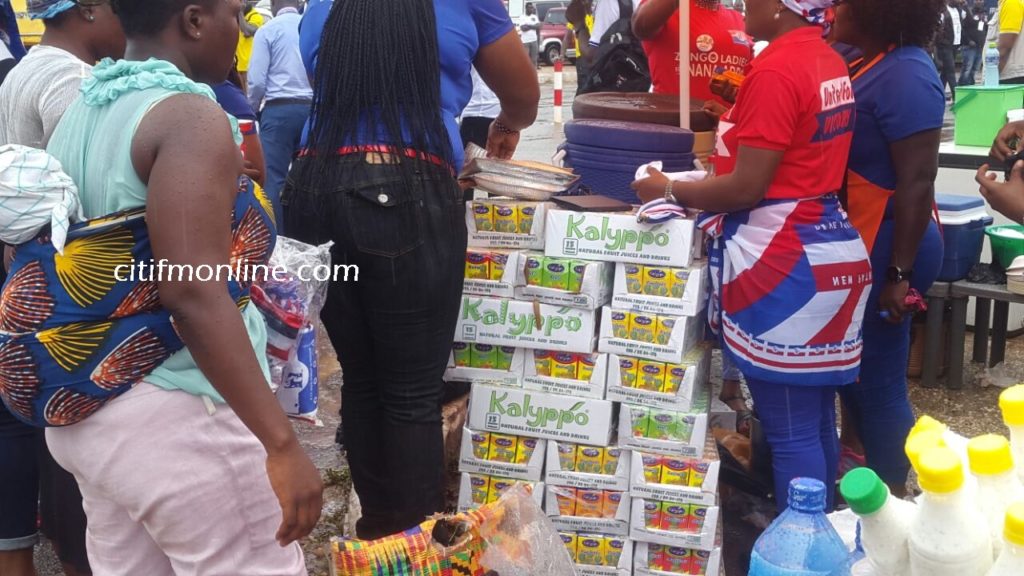 Kalyppo craze
Some traders have also  cartons of Kalyppo, following the recent social media storm which has resulted in a resurgence for the brand.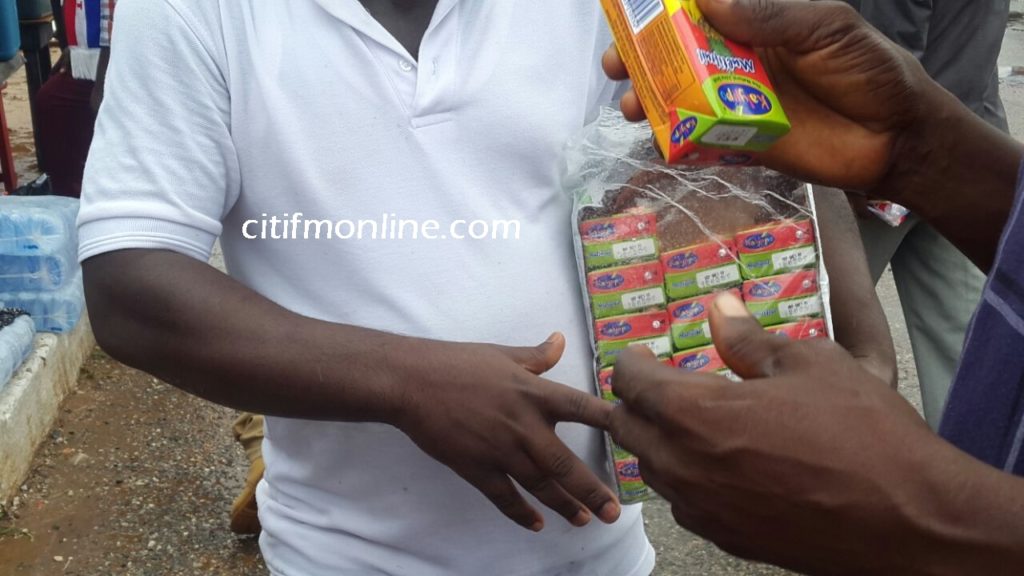 A photo of the flagbearer, Nana Addo Dankwah Akufo-Addo, sipping the drink with a straw went viral on social media after it was mocked by opponents.
The response to the photo was huge as officials and supporters of the NPP, posted photos of themselves drinking Kalyppo in a show of support for Nana Addo.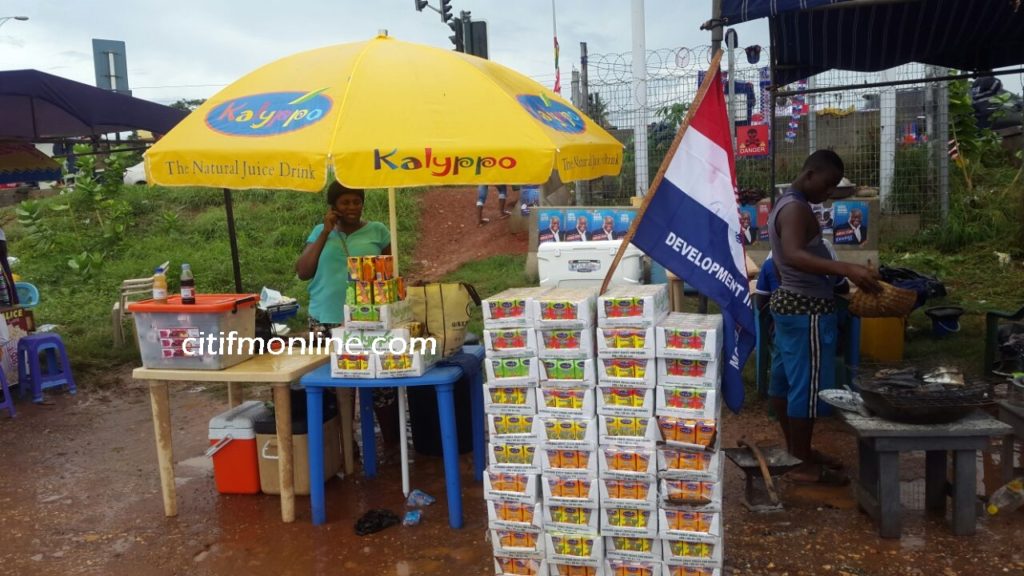 One of the traders at the Trade Fair Centre told citifmonline.com's Marian Ansah: "I decided to sell Kalyppo here because I knew it will be highly patronised by party members. Every NPP member is now interested in Kalyppo because of Nana Addo."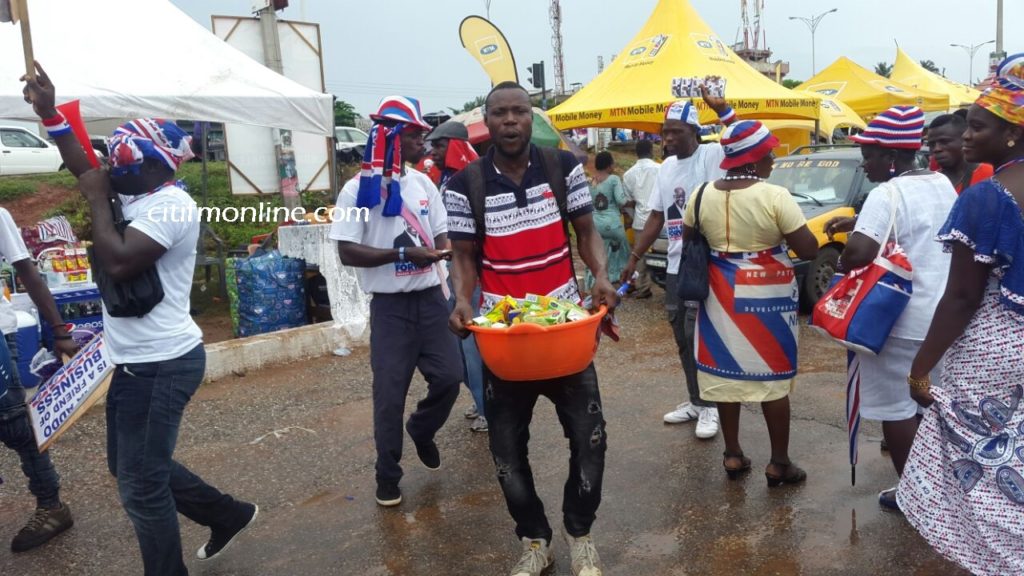 Rains threaten launch
A heavy downpour in the capital had threatened to mar the launch of the manifesto as organisers had to halt their setup.
However, the launch is expected to go ahead as planned as the rains have ceased.
source:citifmonline