Policymakers have told Sky News that technology should mitigate any changes to UK borders resulting from Brexit.
Chris Green MP, who voted Leave and sits on the influential Science and Technology Committee in the House of Commons, told Sky News: "There's a whole range of different technologies and building a physical wall isn't going to be enough.
"If Britain can lead the way the way, having new technologies, having new innovation to actually deal with these borders problems, whether it's at ports or airports, then that's the way forward."
The UK currently has only one land border, the 310-mile boundary with Ireland.
Both the UK and Ireland governments have said they now want a hard border between the countries.
There is the unlikely prospect of a hard border between Scotland and the UK if Scotland remains in the single market and the UK does not, a possibility raised by Nicola Sturgeon.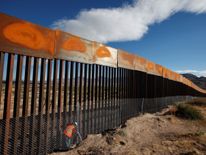 Experts told Sky News that modern border technology means physical walls are no longer required.
Digital Barriers is a company that uses seismic sensors, automatic cameras and facial recognition to monitor border areas - its technology was originally developed in Afghanistan to protect British bases.
Chief executive Zak Doffman told Sky News demand had increased since the Brexit vote.
"With all the talk at the moment about border security, insurgency, mass migration, we are seeing significantly increased demand for this kind of border deployment.
"A hard border presents a target to breach, and people will look to go over it, or under it, or through it. You can't go through this technology because it will survey you the whole time."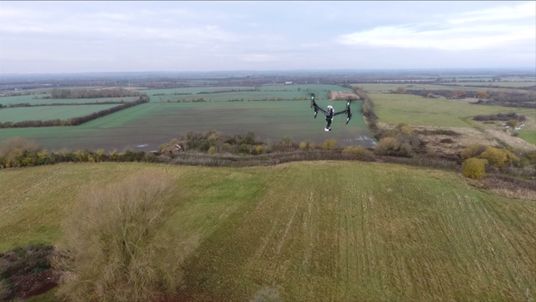 Video:
Sky News understands that the Home Office is deploying similar technology already.
A spokesperson told Sky News: "Our cutting edge digital systems allow officers to identify and stop dangerous individuals from travelling to the UK.
"(They) instantly identify imposters travelling on fake or fraudulently obtained documents and detect illegal goods or even people being smuggled into the country."
Others doubt that there can be a purely technological solution to a political problem.
Alan McQuillan, former assistant chief constable in Northern Ireland, told Sky News: "In some of the areas it can help, but the reality is if people don't agree with the border, the technology won't stay in place for very long.
"They'll chop it down, they'll take a chainsaw to it. So I think that's hopeful rather than a practical solution."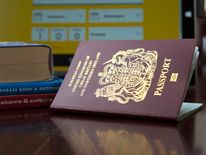 Olly Church, a former intelligence officer in Northern Ireland and a director at Airbox Systems, which provides aerial surveillance systems, also has doubts about a hard border.
He told Sky News: "Certainly in the Ireland perspective, we have to consider the political impact, and really that would be seen as a backward step to the days of the '80s and '90s when surveillance towers were up and they took a very hard stance.
"My guess is while you want to have the ability to monitor that border, you don't necessarily want to have a big overt stance.
"So it's creating awareness and giving the people the info they need to intercept any illegal incursions, without changing people's lives significantly."
Source: Skynews