Mr. Albert Ankrah, Business Development Manager at Jospong Group has called on the United Nations (UN) Habitat to incorporate sanitation and waste management into urbanization policies.
He described sanitation and waste management as one of the key components of urbanization and urban development which had always been left out of the agenda.
In an interview at the UN Habitat III Conference  in Quito, Ecuador, Mr. Ankrah revealed that cities with no proper sanitation management system are bound to fail, adding that, it was the bane of urban development in most African cities.
He said Zoomlion had developed its own urban development guidelines on sanitation and waste management for Ghana are used for the engineering of landfills sites in the various Metropolitan, Municipal and District Assemblies.
He said the guidelines are also used to established transfer stations to reduce haulage and movement of waste products.
According to him, the volume of waste generated by Accra, Ghana's capital city are reduced through the transfer stations.
He said the company has also noted the need for periodic distribution of garbage bins throughout the country, stressing that the company had distributed more than one million waste bins in urban centers throughout the country.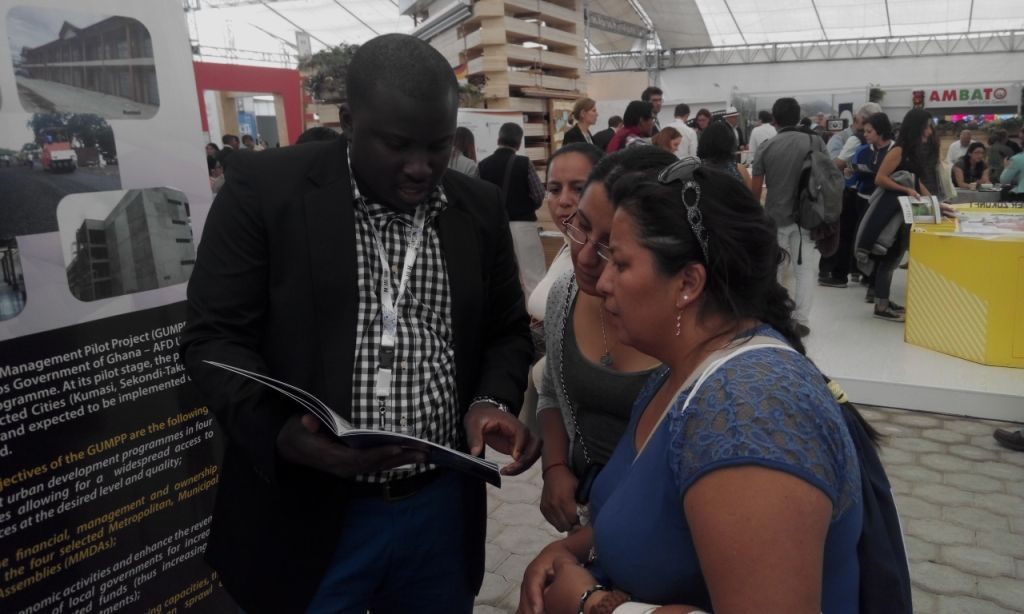 He said Zoomlion has instituted "the African Institute of Sanitation and Waste Management," affiliated to the Kwame Nkrumah University of Science and Technology in Kumasi which trains professionals in sanitation and waste management.
Mr. Ankrah said his outfit had held discussions with some African countries and companies who it is now partnering to achieve its goals in urban development and urbanization.
The UN Habitat III Conference is a platform to ratify and adopt the "New Urban Agenda" which will focus on Climate Change, protection and public Safety.
The Habitat III, the third conference in line with the bi-decennial cycle (1976, 1996 and 2016) is aimed at invigorating and securing a renewed global political commitment to sustainable urbanization to focus on the implementation of a "New Urban Agenda", building on the Habitat Agenda of Istanbul in 1996.
Source: GNA