Minority MPs have heightened their unrelenting pressure on the government over the sale of the $2.25 billion bond in April, insisting that there were legal breaches in the transaction with Franklyn Templeton Investment.
The opposition MPs are set to file a suit at the Supreme Court this week, explaining that they seek to correct what in their view are jurisdictional breaches in the deal.
Former Deputy Attorney-General, Dominic Ayine, told Joy News Wednesday that the Supreme Court action would not have been necessary had there been transparency in the deal.
He said the Finance Minister, Kennedy Ofori-Atta missed an opportunity to put to rest their concerns about the deal when he appeared before Parliament to explain the transaction, accusing the Minister of not being "candid and forthcoming with information."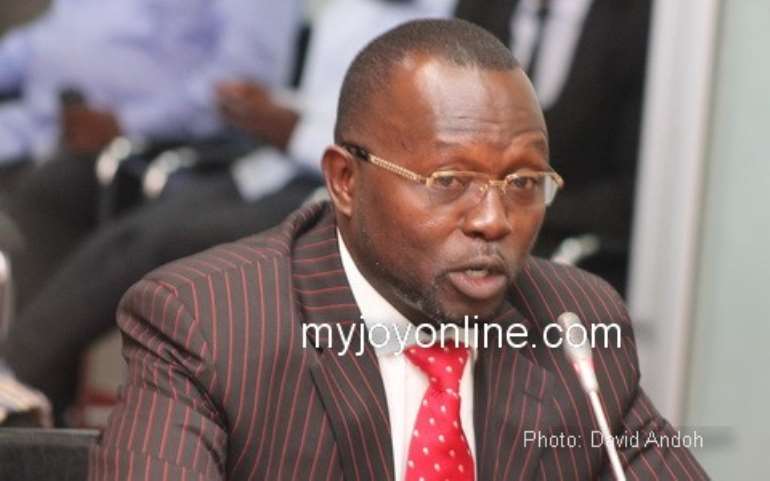 Dominic Ayine is MP for Bolgatanga East
Apart from a petition to the U.S. Securities and Exchange Commission, the opposition National Democratic Congress (NDC) legislators have also filed another external petition in Luxemburg for a probe into the deal.
The Minority claims that Franklin Templeton has deep ties with an insurance firm, Enterprise Group – a company closely aligned to the private interests of the Finance Minister, Ken Ofori-Atta.
Related: US Securities and Exchange Commission acts on Minority's petition over GHȻ2.25 bn bond
Private legal practitioner and a known affiliate of the NDC, Victor Adawudu, has also dragged the Attorney-General, Gloria Akuffo and the Bank of Ghana to court over documents covering the bonds issue.
Mr Adawudu is among other things praying the Supreme Court to direct the A-G, and the Finance Ministry to furnish him with copies of documents in respect of the bond transaction.
Related: A-G, BoG dragged to court over controversial $2.25 billion bond issue
Mr Adawudu explains his action follows the failure by Gloria Akuffo to provide the documents after he had petitioned the A-G for same in May this year.
The contentious $2.25 billion bond was auctioned in four separate bonds.
Related: $2.25bn bond saga: Minority files second external petition in Luxembourg
The first two bonds, totalling $1.13 billion, was issued at 15 and 7 years period with the same coupon of 19.75%. In addition, the Ministry of Finance raised the Cedi equivalent of $1.12 billion in 5 and 10-year bonds via a tap-in arrangement.
Shortly after the deal was closed, the Minority began fighting the process which it said lacked transparency and called for a full-scale parliamentary probe into how some persons they referred to as very close friends of the Finance Minister, Ken Ofori-Atta, purchased 95% of the entire bonds issue.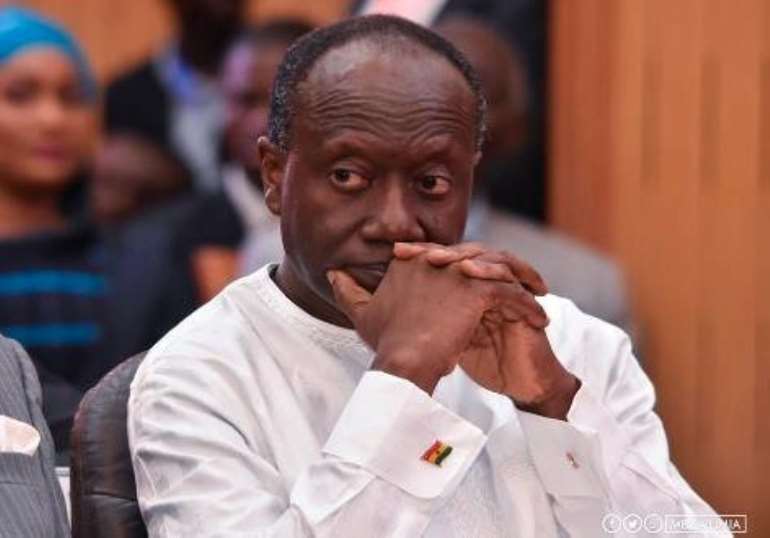 Kennedy Ofori-Atta
Mr Ayine told Joy News it is critical to ascertain "the extent to which his [Mr Ofori-Atta's] material and peculiar interests conflict with the performance of his duties within the jurisdiction of Ghana without recourse to external mechanisms."
myjoyonline.com