Former Black Star players  Abedi Pele and Anthony Yeboah are among three man interim committee reportedly set up by the Jubilee House to oversee the activities of football in the country.
The two former national stars will join Dr. Kofi Amoah, a businessman and a football enthusiast to run the affairs of Ghana football as  Government takes steps to restructure  Ghana Football and its governance.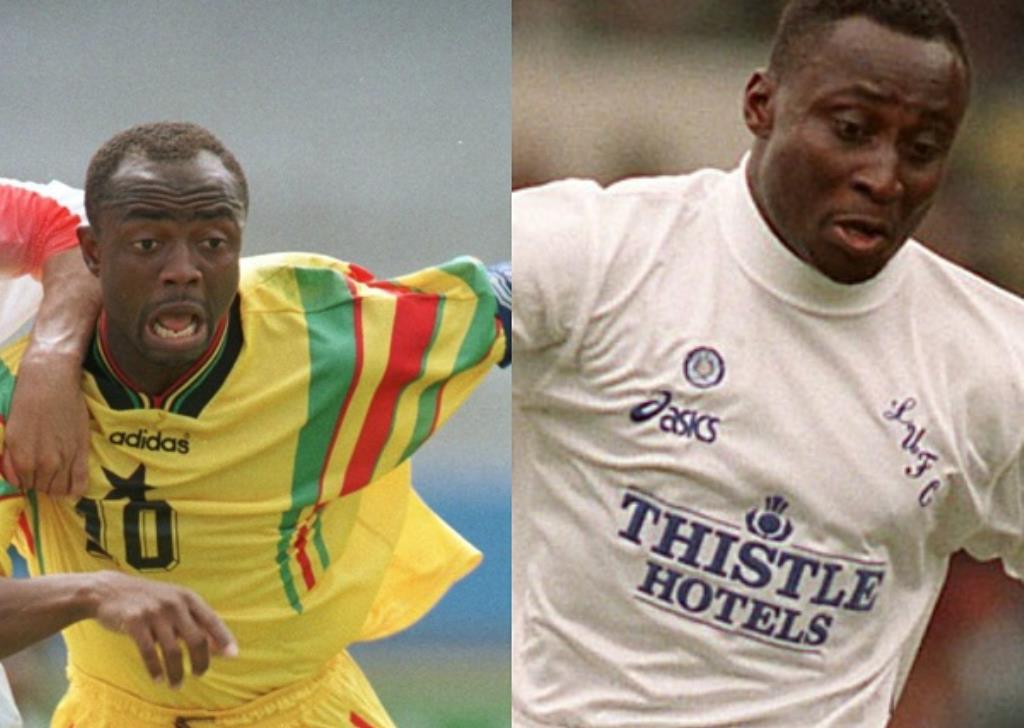 Both Pele and Yeboah were part of Coach Otto Pfister's team of  1992 Afcon in senegal,where Ghana placed 2nd.
They both played in the Tunisia 1994 and South Africa 96 tournaments.
The new appointment will mark a return  for Abedi Pele to take up administrative role of  national football after he failed in his attempt to be the President of the GFA in the year 2000.
No official reports has come from the Jubliee House in relation to the Tuesday evening report which came just a day  after the Ghana League Clubs Association(GHALCA) had met with the sports minister "to show remorse".
The Attorney General's Department on Tuesday was granted an injunction from court t restrain the Ghana Football Association (GFA) from organising football activities in the Ghana, following  the fall out of Anas exposé.
The Police had for the past days taken over the office of the Ghana Football Association, declaring it "crime scene".
There are a reports that government is taking steps to replace the Ghana Football Association (GFA) with Ghana Football Federation (GFF).
Source:ghanaguardian.com