Three armed robbers stormed a church in Kumasi on Sunday morning during a service ahead of Christmas, smashing the heads of some of the worshipers before making off with GHc 8,000 and some personal belongings of some members the congregation.
The masked men invaded the Adoato-Adumanu branch of the Seventh Day Adventist (SDA) Church during a watchnight service before robbing the congregation of a Techno phone, a laptop computer, two iPhones, other brands of mobile phones.
One of the church members is recovering in hospital after being  struck in the head with the butt of the gun by one of the robbers.
With Christmas looming, the robbers went bent on celebrating the festival in grand style and were blessed with the presence of the GHc 8,000 the pastor had gathered as offering.
When the robbers invaded the church auditorium at about 3 am - aided by their pump-action shotguns and two locally made pistols - the pastor and worshipers cowed, allowing the heavily armed bandits to ransack the place just a day before Christmas.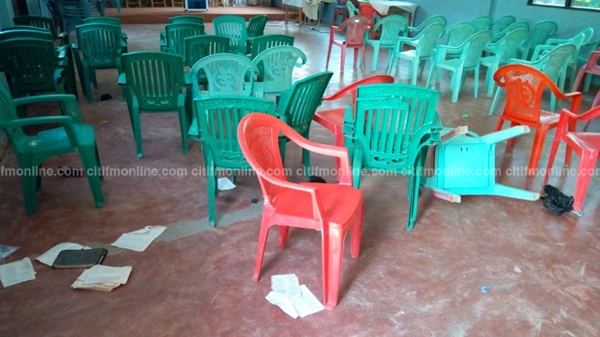 The head Pastor of the Adoato branch of the SDA church, Richard Amponsah Acheampong revealed that the robbers undertook their operation for about 45 minutes before they escaped with GHc 8,000 their got from the collection bowl.
"We shall make proper arrangements with the policemen so that they will be there and they will be around," Richard Amponsah Acheampong said.
"We can't take it for granted and it is my advice to all those who are planning such events to make arrangements with the police or any security agents that will protect them against such mishap."
Meanwhile, officers at the Suntreso District Police Command have begun investigations into the incident.