Some people thought 2016 had claimed yet another famous name yesterday. Just 24 hours after George Michael passed away, the official Sony Music Twitter account announced that Britney Spears had died. But, as made obvious by the second tweet, the whole thing was a hoax. It seems that Sony was the victim of a hack, again.
"RIP @britneyspear #RIPBritney 1981-2016" read the tweet, which included a crying emoji. It was followed by another message seven minutes later that all but confirmed it was a hack. "britney spears is dead by accident! We will tell you more soon #RIPBritney," it stated.
Sony Music's account wasn't the only one to be compromised. Iconic musician Bob Dylan tweeted "Rest in peace @britneyspears," in which the crying emoji made another appearance.
Most publications reported that hacking/security group OurMine took credit for the hacks. But the team claims it broke into the accounts to dispel the news after it "detected unusual activity."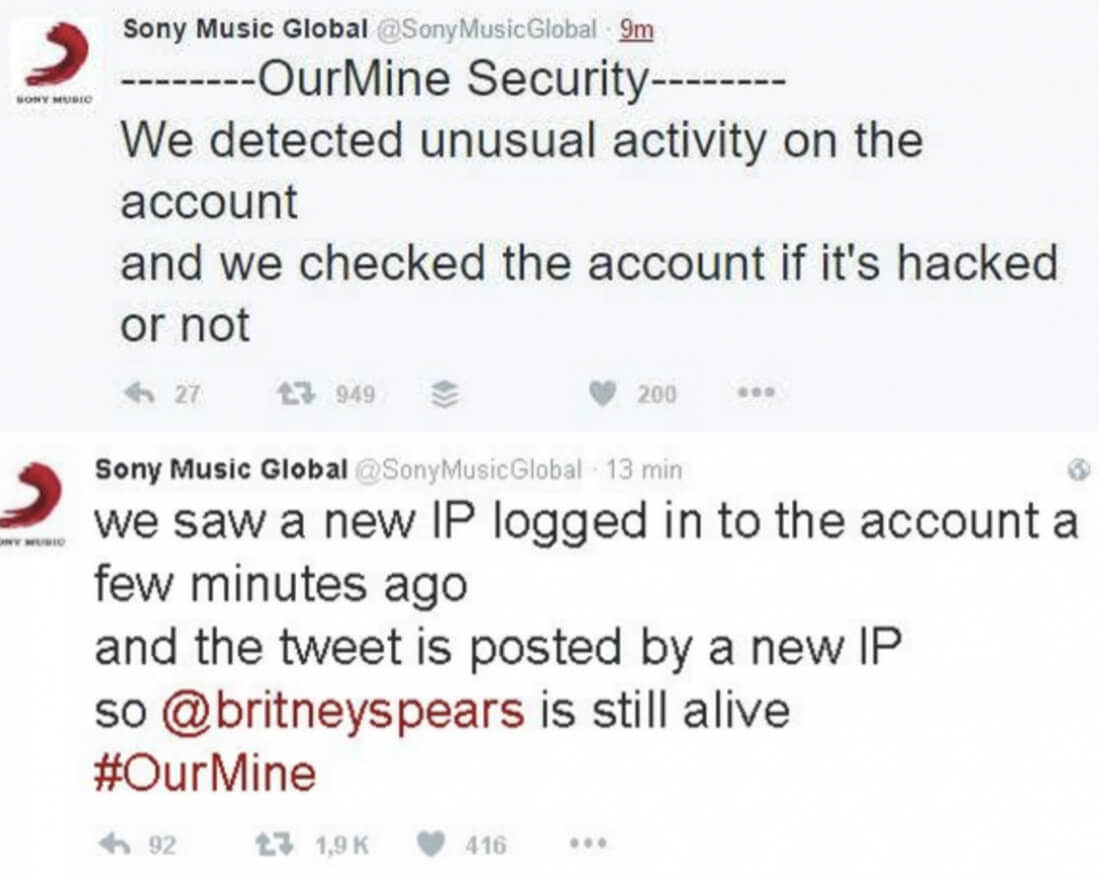 OurMine, which took over accounts belonging to Netflix and Marvel last week, told Mashable this was the first time it had dispelled a rumor with a hack, adding "maybe we will keep doing that." The group usually compromises accounts to point out their poor security, rather than to post malicious comments, but its claim in this instance appears suspicious, to say the least.
All the tweets from both accounts have since been deleted. In a statement , Sony Music wrote that its "account was compromised. This has been rectified. Sony Music apologizes to Britney Spears and her fans for any confusion." Sony and a rep for Dylan confirmed that Sony Music manages the singer's Twitter account.
Britney herself took to Twitter later in the day to confirm that she was alive and well in a series of photos. "Don't underestimate the power of Charlie's," she wrote.
https://twitter.com/britneyspears/status/813495417090560000" data-iframe-title="Twitter Tweet" data-dt-full="%{hours12}:%{minutes} %{amPm} - %{day} %{month} %{year}" data-dt-months="Jan|Feb|Mar|Apr|May|Jun|Jul|Aug|Sep|Oct|Nov|Dec" data-dt-am="AM" data-dt-pm="PM" data-dt-now="now" data-dt-s="s" data-dt-m="m" data-dt-h="h" data-dt-second="second" data-dt-seconds="seconds" data-dt-minute="minute" data-dt-minutes="minutes" data-dt-hour="hour" data-dt-hours="hours" data-dt-abbr="%{number}%{symbol}" data-dt-short="%{day} %{month}" data-dt-long="%{day} %{month} %{year}" data-scribe="page:tweet" data-tweet-id="813495417090560000" data-twitter-event-id="1">
customisable-border" dir="ltr" data-scribe="component:card">
View image on Twitter ">https://twitter.com/britneyspears/status/813495417090560000/photo/1">View image on Twitter
— (@britneyspears)
View image on Twitter
">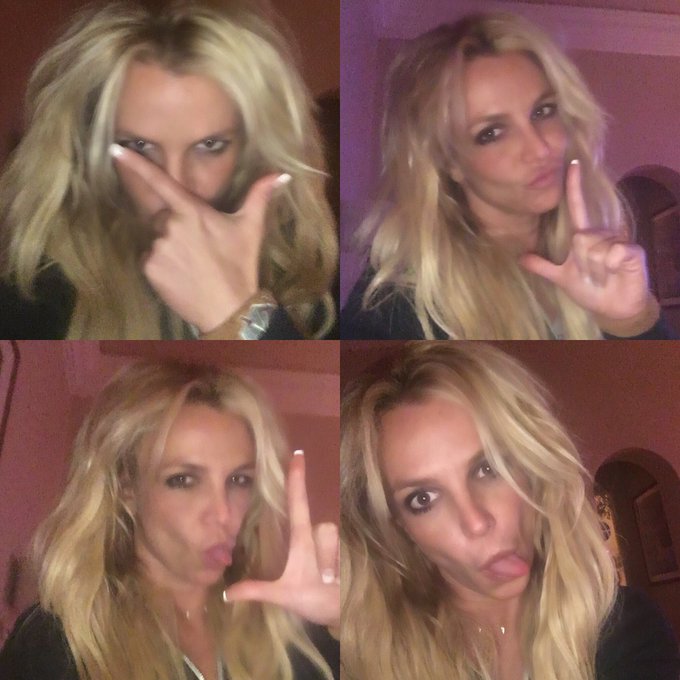 ">https://twitter.com/britneyspears/status/813495417090560000/photo/1" data-scribe="element:photo">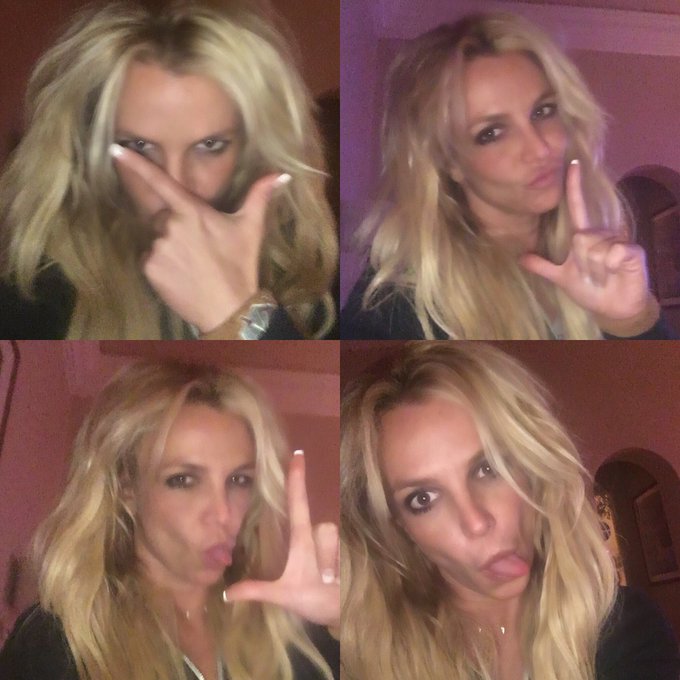 — (@britneyspears)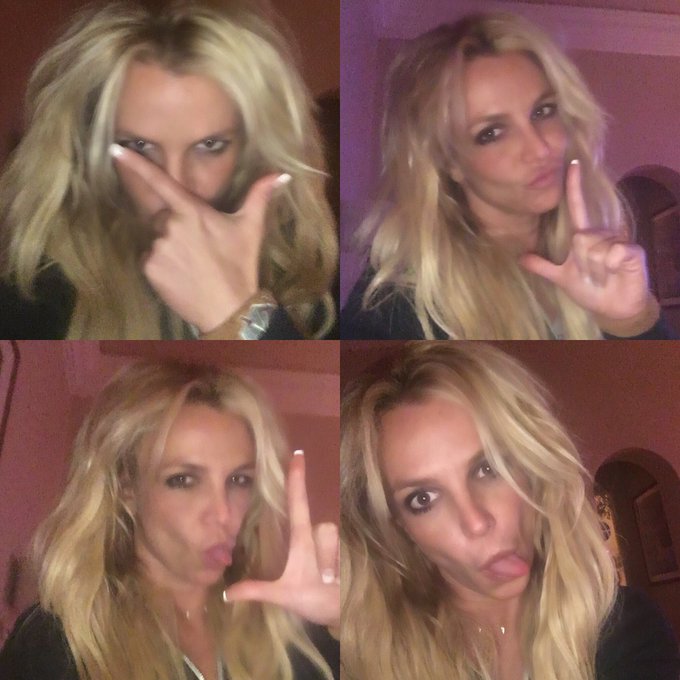 ">
">https://twitter.com/britneyspears/status/813495417090560000" data-tweet-id="813495417090560000" data-scribe="section:subject">

— (@britneyspears) ">
Britney Spears ?@britneyspears
Don't underestimate the power of Charlie's

— (@britneyspears)
">