Awal Mohammed, the Deputy National Communications Officer for Zongo Caucus, the official wing of National Democratic Congress (NDC) in the Zongo communities has announced his defection to the opposition New Patriotic Party (NPP).
Awal Mohammed who made the announcement in a press statement on Wednesday [October 5] was also a senior member of NDC communications team in the Ashanti Region.
He noted that his decision to defect from the NDC to the NPP was based on his "principles and convictions".
He expressed disappointment the NDC did not state any policy to address concerns of the Zongo community in its recently launched manifesto.
Awal Mohammed added that he believed the as a party had failed to tackle the high unemployment situation in the country resulting in untold hardship on many people.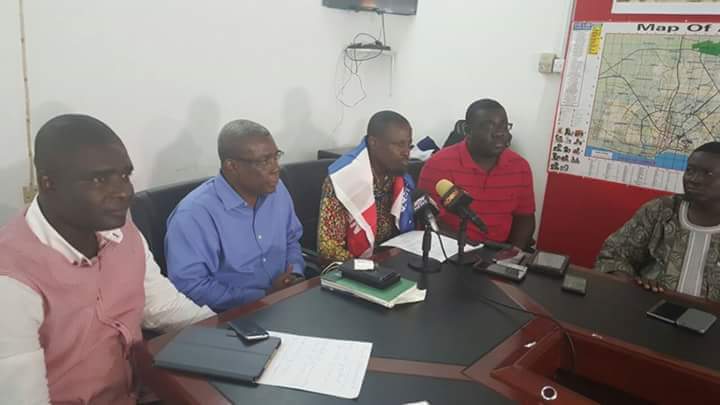 He further said, "I believe the nation at this crucial point needs a new direction, new leadership and new plans. I believe Ghana needs a leader in the person of Nana Addo ably assisted by Alhaji Dr Mahamadu Bawumia to give the nation a better leadership."
After making his decision public, Awal Mohammed met with some executives of the NPP including Chairman of the campaign, Peter Mac-Manu and youth organizer, Sammy Awuku.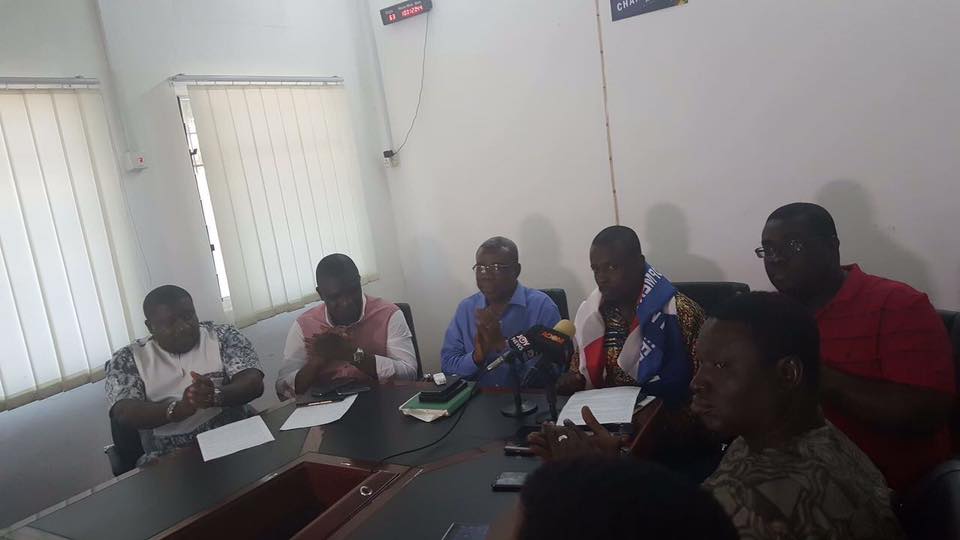 Read his full statement below
AWAL MOHAMMED: DEFECTION FROM NDC TO NPP.
*******************************
In all humility and sincerity I, Awal Mohammed Deputy National Communications officer for Zongo Caucus (official wing of NDC in the Zongo communities) and also a senior member of NDC communications team in Ashanti Region wish to state that I have on this day October 5th 2016 defected to the New Patriotic Party.
My decision to join the NPP is wholly based on principles and convictions. On the 30th of January 2016, Nana Akufo-Addo addressed a Nasara conference in the Asawasi constituency in Ashanti Region and promised to introduce a Zongo Development Fund (ZODEF)
Zongo caucus afterwards in a Press conference addressed by myself rubbished and bastardised the policy and further promised our Zongo people that we NDC have a better policies geared towards the development of Zongos.
The NDC launched it's manifesto some few weeks ago. I read through the 88 paged document and to my uttermost dismay, there is no mention of a single policy dedicated to Zongo. As a Zongo boy I felt we have been given a raw deal.
Again, as a young man I believe that NDC as a party has failed in curbing the massive unemployment which has resulted in unprecedented hardship, job losses is on the rise and our economy is in disarray. This coupled with many problems affecting our dear nation caused my defection.
I believe the nation at this crucial point needs a new direction, new leadership and new plans. I believe Ghana needs a leader in the person of Nana Addo ably assisted by Alhaji Dr Mahamadu Bawumia to give the nation a better leadership. I humbly entreat all to vote massively for Nana Addo and the NPP in the 2016 elections. Thank you
SIGNED
Awal Mohammed
source:citifmonline