President John Dramani Mahama as part of his campaign tour of the Central Region, has promised to give each household in the Abura community one electricity meter, to eliminate the trend where several households are hooked onto one meter.
The President said he had instructed that 1,500 meters be distributed to them in that regard.
President Mahama observed that, most houses in the area share meters; a situation he said could lead to confusion during the payment of tariffs.
"In Abura, I know your major concern is about electricity, a lot of you do not have meters. In most of the houses, the meters are shared. So I've asked that 1500 meters should be made available to you so that each house will have one meter," Mahama added.
President Mahama made the promise when he was addressing the people of Abura in the Cape Coast North constituency in the Central Region, as part of his five-day campaign tour of the region.
He also promised to fix some roads in the area, particularly the community's Taxi rank which has huge potholes.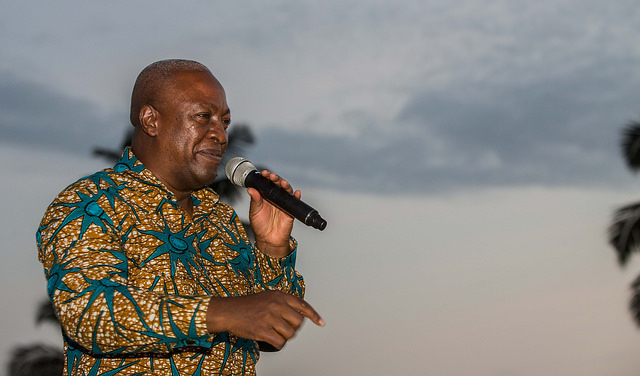 "When I came here; your elders told me that the taxi rank has been destroyed. We have given the road on contract so very soon; the contractor will come on site and he will polish the taxi rank with some of the asphalt."
He also asked the people to vote for him massively on December 7, 2016, to enable him serve his second term in office.
"It is God who enthrones. All power belongs to God so he will put power in the hands of the right person. I am optimistic that by the grace of God, that NDC 2016, 7th December, NDC will emerge victorious," Mahama added.
President Mahama has since the beginning of his campaign some few weeks ago, been to the Western and Northern regions.
Swing region
Political analysts have described Central Region as one of the swing regions in the country aside Greater Accra, Western and Brong Ahafo.
They claimed any presidential candidate who wins such regions carries the day in major elections held in the country.
In the 2012 presidential race, President Mahama won the majority votes of 52.12% in the Central Region, whilst his biggest contender, Nana Akufo-Addo of the New Patriotic Party managed with 45.53%.
Click below for audio:
source:citifmonline