A state funeral has been held for former Council of State member, Dr, Mary Grant at the forecourt of the State House in Accra.
Notable among the attendees paying their respect were President John Mahama, Former President John Rawlings, Former President John Kufuor, Progressive People's Party Flagbearer, Dr, Paa Kwesi Nduom among others.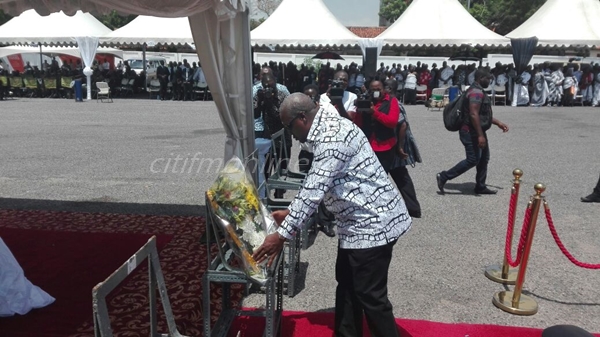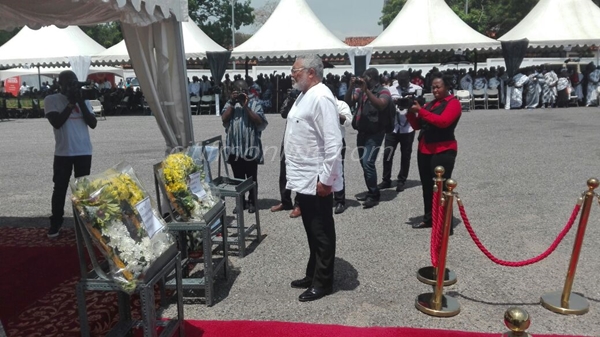 Dr. Mary Grant, passed away at age of 88 on 18th September, 2016. Family sources said she died at the 37 Military Hospital.
She left behind two of her own children, and four adopted  ones.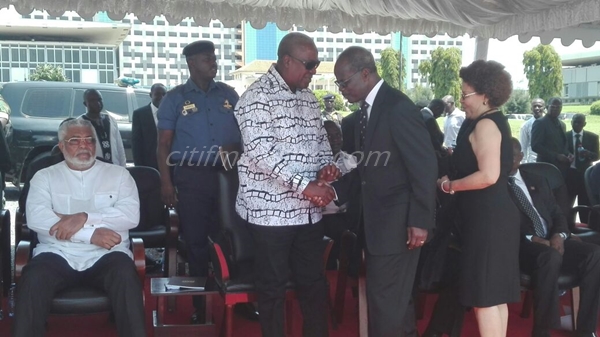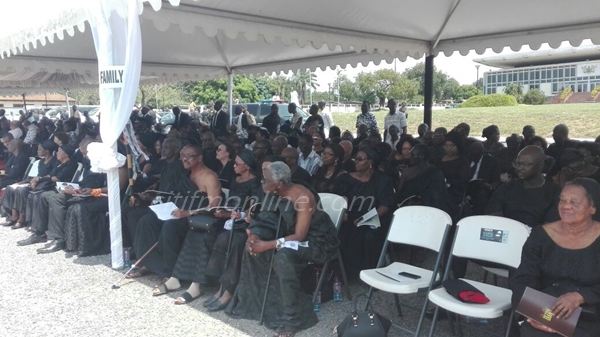 President John Dramani tweeted about her death, describing her as a "great woman of our modern era," hours after news about her death broke.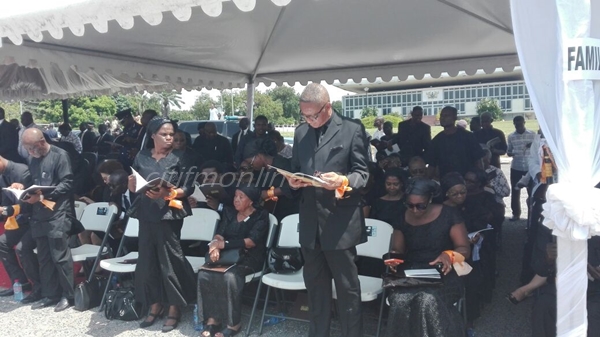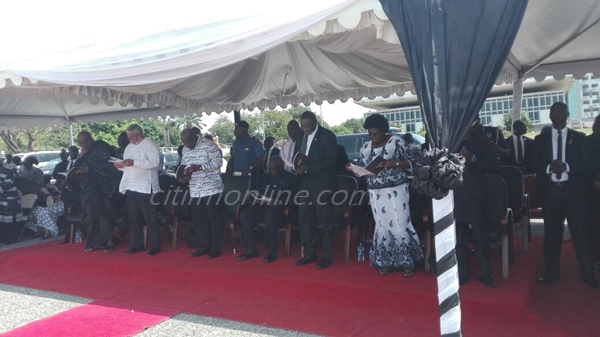 Dr. Mrs. Mary Grant was awarded at the Ghana Women Awards, the premier awards ceremony aimed at celebrating the success of women of excellence in various facets of the society.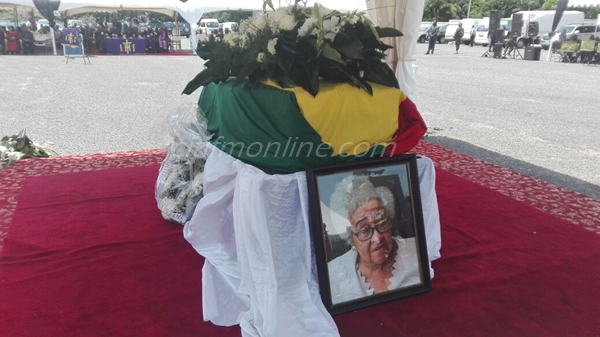 She is a sister to the late Paa Grant, a merchant and politician in the Gold Coast, who has been called "the father of Gold Coast politics".
Dr. Grant, an old student of Wesley Girls, is the first Wesley Girls High School Alumni to be a medical doctor.
She has led Ghana's delegation to several international conferences such as the World Health Organisation (WHO) General Assemblies in Geneva, World Bank Meeting in Africa Health,WHO Regional Conferences in Africa, Cairo Conference on Population and Development among others.
She was among Ghana's delegation to the Beijing Conference on Women's Rights. At the 39th Annual General Conference in 1997, the Ghana Medical Association awarded her a Certificate of Honour for her concern for welfare of doctors.
As a medical practitioner, she had been critical of health workers who embark on strikes at the expense of human lives.
source:citifmonline.com