Reports from across the country indicate that personnel from the security agencies are still being turned away from special voting polling centres.
But the Electoral Commission (EC) has called for calm saying persons who cannot find their names in their respective constituency's registers will be able to vote to on December 7.
The Director of Communications at the EC, Eric Dzakpasu explained to Citi News that, "if your name is on the special voters' list, go to your constituency and vote there. But where your name is not on the special voters lists, you will have to vote on the 7th of December."
According to him," the police hierarchy have been informed, they know and they are making arrangements to deploy such people to their various constituencies to work on election day so they can also vote."
There have been a number of apparent anomalies in the second phase of the special voting.
Citi News' correspondent in the Effia Constituency in Western Region reported for instance that the updated register there had names of people who were not registered in that constituency but were able to vote there despite their polling station codes not matching. But some of those originally there still couldn't find their names on the list.
Describing some of these reports, as confusing, Mr. Dzakpasu said, "we have to go back to basics and find out exactly what is happening because what has been presented is very complex and cannot be addressed in a single statement."
Speaking to the possible reasons for the challenges, he added that, "either their names were not presented or the names were presented but their details in terms of the polling centre code were not accurate."
Regional Updates
Volta Region
Citi News' Volta Regional correspondent, Norbert Akpabli said about 4,813 voters are expected to cast their ballot today in the Volta Region.
He said in the Ho constituency specifically, 771 voters are expected to exercise their franchise.
Norbert said the exercise started in Ho Central at 7 am this morning and so far 10 people have cast their ballot.
The presiding officer, Moses Gemeh told Citi News the process has so far been smooth and calm with all the necessary logistics available.
He, however, said two cases of missing names have been recorded.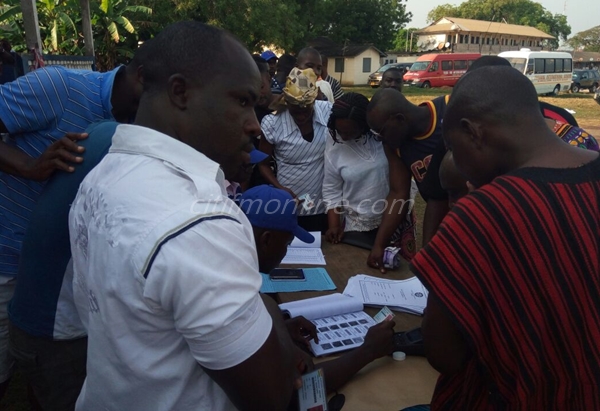 These people, according to him, came to the polling station but could not find their names in the list.
Ashanti Region
Citi News' Ashanti Regional correspondent who was reporting from the Nhyaieso constituency, Hawa Iddrisu said the EC is expecting about 353 voters to cast their ballot but was quick to add that only 25 had been able to register.
According to her, about three officials could not vote because their names are not on the register though they returned to their original constituencies to cast their ballot.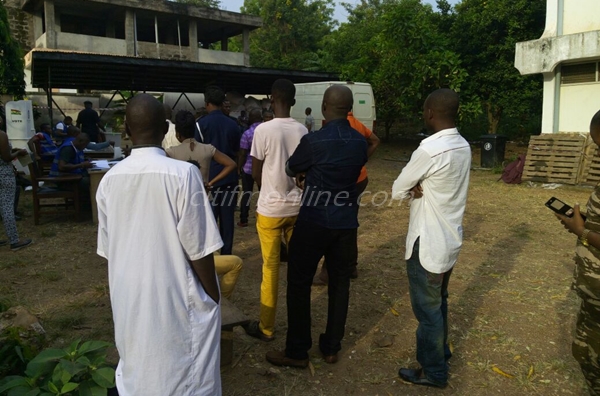 "They were sure that their names were supposed to be on the register  but it surprises them that this is the second time they are coming, meaning they cannot vote."
Central Region 
In the Central Region, a police officer who travelled from Sunyani in the Brong Ahafo Region to his original constituency, Saltpond could not find his name in the register.
"I was here the last time and they said my name was not in the register so I went back and they asked me to come and vote today. I was here and I still cannot find my name in the register.I spoke to the EC officer and he told me that it is a general problem but I don't understand."
Northern Region
Citi News' Northern Regional correspondent, Karim Nagtogmah who was reporting from the Tamale Central constituency said majority of police officers who visited the polling station to vote were turned away because they were not at the original constituencies where they registered.
"It appears majority of the security personnel who have come here have been turned away. With assurance that those who could not exercise their franchise last Thursday will be given the opportunity to vote today, they have come only to realise that they have to get back to the original areas or centres or constituencies where they registered in 2012."
Speaking to Citi News, the NDC Tamale Central Constituency Secretary,Mohammed Hafis said some of them failed to obey the EC's instruction hence the reason why they are being turned away.
citifmonline.com