Dozens of anxious voters in the Okaikwei North constituency have resorted to using stones and gallons to queue hours ahead of the official start of polls for the 2016 general elections. Most of the electorates who reported to their respective polling stations on Tuesday night left marked stones and gallons in queues to secure their place for the exercise the following morning.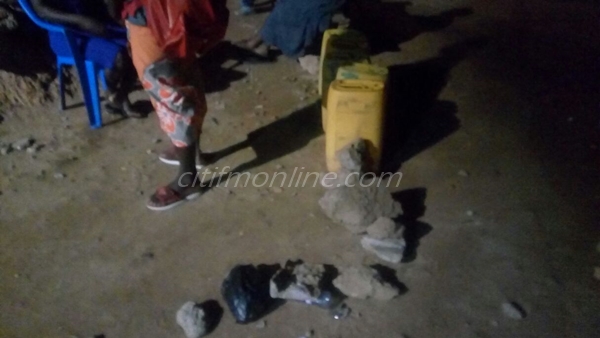 At the Achimota central mosque polling station on Wednesday dawn, some electorates argued as to whether permit persons who queued the night before with stones to take their place. Some of the electorates told Citi News' Jonas Nyabor they wanted to prevent the situation where individuals claim spots in the queue for persons who were yet to arrive at the polling station.
'Many spend night at polling station' Meanwhile, some voters have, in the bid to cast their ballot early reportedly spent the night at some polling stations in the constituency. Some of those who spoke to Citi News said they arrived at the polling station between 7pm and 9pm on Tuesday night. Others came to the polling station with mats and cloths to spend the night there. At the Victory School polling station, a man who gave his name as Alex said he reported to the polling station.
citifmonline