It is one of the most exciting day through the Valentine's week. Gifting and receiving chocolates on this day is blissful. Love is sweet as sugar and cannot be expressed better than savouring a chocolate together.
A lot of bakeries and patisseries cash on this opportunity and launch new Valentine's Day special flavours and designs. Heart-shaped cupcakes, tarts and pink and red-coloured cakes etc. flood the market for this day. Special Valentine's Day packaged chocolates are sold in the market which sell like hot cakes.
Chocolate has several advantages like it helps in skin glow, reducing stress, and even lowering blood pressure hence it is great fun to celebrate this day. If you do not want to spend this day with your partner, you can also celebrate it with your friends, family or colleagues. Sharing a chocolate together does not cause any harm.
Apart from chocolates, people also send a lot of messages and greetings and pamper their loved ones with amazing surprises on this day. Chocolate Day is celebrated with great fervor and people indulge in chocolates without feeling guilty about the calories.
This day in the Valentine's week comes as a treat. While you want a break from gifting and showering love all through the days, here comes a day when you can enjoy a sweet treat with your beloved. It comes as a fresh break before other interesting days like Promise day, Hug day, Kiss day and finally the Valentine's Day!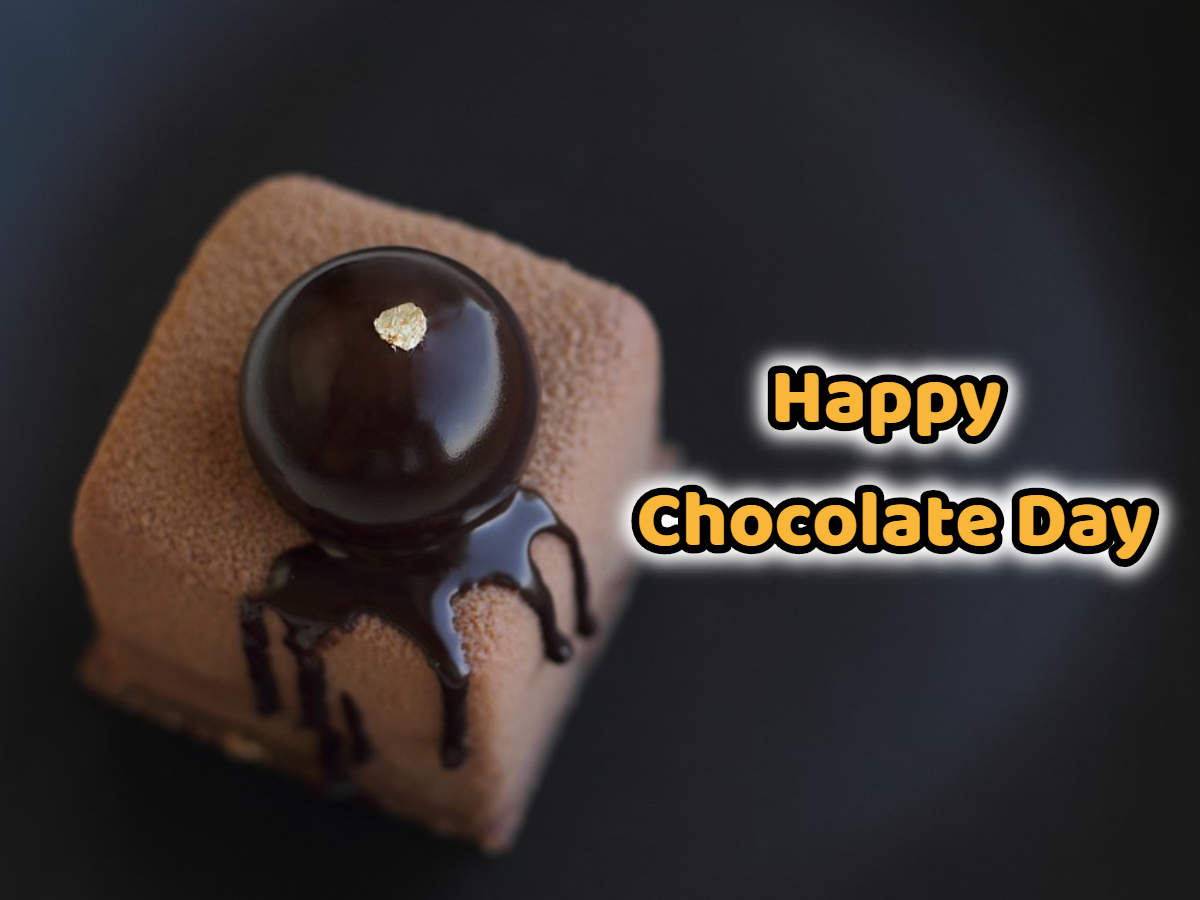 Here are a few ways you can celebrate this sweet day:
1. You can bake a muffin or a cake and pour some melted chocolate over it.
2. Wrap loads of chocolates in a box and cover it with several gifting wrappers. Slide in a sweet message inside each layer. As your partner unfolds a wrapper, he/she will get the sweet message and finally a treat of chocolates.
3. Buy a chocolate syrup bottle to boost up your night. What you need to do, we leave the imagination for you to explore.
4. Buy lot of tiny chocolates and write 'I Love You' with those on the bed to surprise your partner.
5. Plan a date night but to make it chocolate special, choose only a dessert buffet so that you both can enjoy unlimited sweetness together.
6. Get a chocolate fountain at home and keep dipping in your favourite things to munch on through the day and night.
Source: indiatimes.com