One of Africa's all-time greatest footballers is set to clinch a new title - president of the west African nation of Liberia, his native country.
George Weah rose from humble beginnings in a slum to play for some of Europe's best teams, garnering an array of footballing accolades along the way.
He then turned his sights on politics and, after a number of failed attempts, won elected office as senator in 2014. He is now gearing up to take over the top job.
Not many former sports stars have made it as far as Mr Weah, but it's not uncommon to see them joining the political fray - often assisted by an established public presence and, perhaps, by the ambition and drive that helped them succeed in the sporting arena.
Here is a handful of examples from around the world.
One of the first to spring to mind may be Imran Khan, who enjoyed an illustrious career playing for Pakistan's national cricket team between 1976 and 1992, and leading it to its only World Cup victory in 1992.
He then took to philanthropy and politics, launching his own political party in 1996. He first won a seat in the National Assembly in 2002 and his party was established as a serious political force in 2013 elections.

Wrestling in a new ring
Among the best-known examples in the US is 
Jesse "The Body" Ventura
, a Navy Seal and Vietnam veteran who shot to fame as a wrestler and commentator in the 1970s and 1980s.
He went on to become a city mayor in Minnesota before creating a political shockwave in 1998 when he unexpectedly defeated both Republican and Democratic candidates to become state governor.
Arnold Schwarzenegger experienced his first success as a bodybuilder in his native Austria, before he moved into roles in action films. He won Mr Universe at 20 and went on to win the Mr Olympia title seven times, and remains the best-known name in the industry. He served as Californian governor from 2003 to 2011.
In American football, Jack Kemp was a 1960s star quarterback who went on to serve in Congress for 18 years as a Republican and became a conservative hero to the Reagan wing of the party.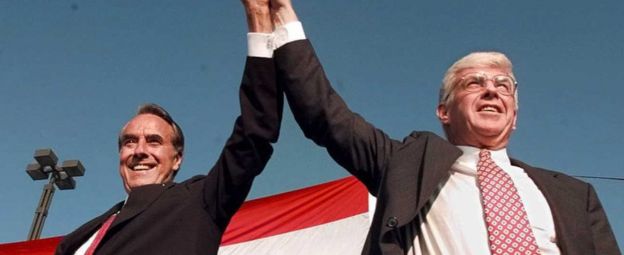 He made unsuccessful attempts to run for both the presidency and vice-presidency but did serve as housing secretary in the cabinet of George Bush Senior.
On the Democrats' side, the best-known example may be Bill Bradley, star basketball player with the New York Knicks who went on to become senator for New Jersey for 18 years.
Off the ball in Brazil
Politicians have also emerged from Brazilian football.
Romário was Fifa's World Player of the Year in 1994 but also earned an image as a bad boy. His reinvention as a politician came with the birth of his sixth child, who had Down's Syndrome - first as a disability campaigner, then as elected congressman.
He remains in office today.
Sócrates played football for Brazilian clubs and its national side for more than a decade from 1974, earning 60 caps for Brazil and captaining the much-admired (though ultimately losing) national squad for the 1984 Fifa World Cup.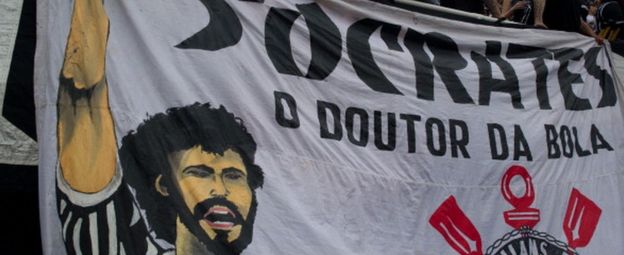 Unusually for a footballer, he also earned a degree in medicine and was known for his outspoken political views and intellectualism, earning him the sobriquet Doctor Sócrates.
Sócrates did not seek elected office but his influence extended far beyond the football pitch when he co-founded the Corinthians Democracy movement in opposition to the military government and publicly demanded direct presidential elections.
Athletes switching tracks
Athletes are fairly well-represented in politics, including some of the few women to have made the switch.
In the UK, Sebastian (now Lord) Coe went from leading track-and-field athlete to Conservative politician and life peer in the House of Lords, while former Liberal Democrat leader Menzies Campbell was once known as "the fastest white man on the planet" and held the British 100m record.
Tanni Grey-Thompson won 16 medals as a Paralympian and her activism within sport also saw her appointed a life peer in 2010.
Mexican Ana Gabriela Guevara is a 400m runner-turned-senator, while Kenyan long-distance runner Wesley Korir - winner of the 2012 Boston Marathon - is now a member of parliament.
Boxing clever
Boxing has also packed a punch in the world of politics.
In the Philippines, legendary fighter Manny Pacquiao first won election to congress in 2010 and is a senator today, while in the Ukraine three-time world heavyweight champion Vitali Klitschko is mayor of Kiev.
Source:BBC