Eden Hazard's first-half penalty decided the FA Cup final in Chelsea's favour at Wembley to leave Jose Mourinho and Manchester United empty-handed this season.
Hazard - in a moment which did not bode well for the World Cup meeting between England and Belgium in Russia in June - twisted and tore past Phil Jones before drawing a clumsy foul from the United defender after 22 minutes.
He calmly dispatched the penalty which was to prove to be the decisive moment in a final that was hard fought rather than distinguished.
United, with striker Romelu Lukaku only fit enough for a place on the bench, raised their game after the break.
Alexis Sanchez had a goal ruled out for straying just offside, with referee Michael Oliver using VAR to confirm the call, and Chelsea keeper Thibaut Courtois excelled with a succession of fine saves, while Paul Pogba wasted their best chance late on when he headed wide of an open goal.
This may well be Antonio Conte's last game as Chelsea manager and if he leaves, he does so after delivering the FA Cup to follow on from last season's Premier League title triumph.
Conte's glorious farewell?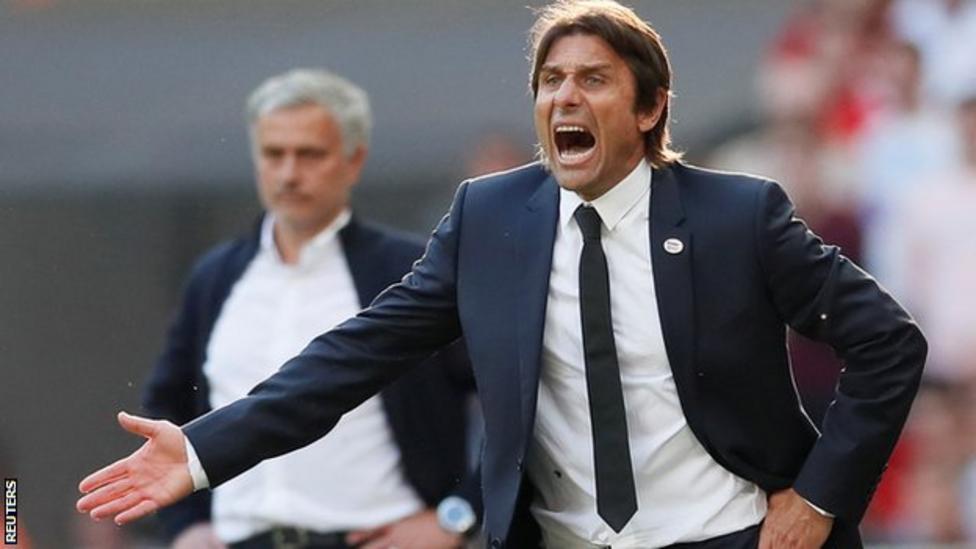 If it is to be goodbye for Conte, his team delivered the famous old trophy in a manner that has become his trademark.
His side grabbed the initiative to take advantage of United's tentative first 45 minutes, securing a precious lead that they defended with great resilience and organisation for the rest of an attritional final.
And it was a tribute to Conte that he inspired this performance following a flat end to their Premier League campaign, when a home draw with Huddersfield and a lame defeat at Newcastle left them fifth, and out of the Champions League qualification spots.
This has been a season in sharp contrast to Conte's title-winning campaign. The Italian has appeared at odds with the club's hierarchy, often detached and not quite the driven figure that arrived at Stamford Bridge in the summer of 2016.
And yet he has delivered silverware, which has escaped Mourinho and Mauricio Pochettino at Tottenham this season - although the failure to finish in the top four is painful and likely to be the point at which Conte and Chelsea part company.
One fact is beyond dispute. Conte remains a hugely popular figure with Chelsea's supporters as they chanted his name - and if he is leaving, he has given them with another happy memory.
Bitter defeat for Mourinho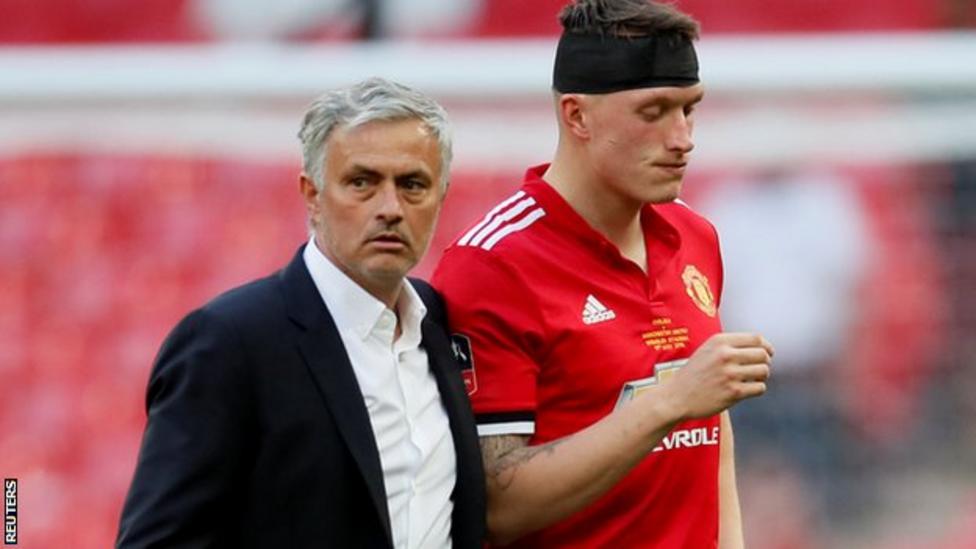 The sight of thousands of empty seats as Manchester United's players went up to receive their losers' medals summed up a bitterly disappointing day for Mourinho and his side.
United's Premier League points tally of 81 was very respectable but it was still 19 behind champions Manchester City and this loss leaves a taste of anti-climax to their season.
They deserve credit for finishing second and reaching the FA Cup final but too often the style of play has been stodgy and even the resilience United have demonstrated this season could not spark a recover at Wembley.
As United stumbled through the first half, they will have been desperately hoping they could dig deep in the fashion that saw them beat Spurs here in the semi-final. It was not to be, despite an improved second-half performance.
United were thwarted by Courtois when they did break through, but this was a day when Mourinho and many of his players came up short.
Mourinho will feel the failure to win a trophy as acutely as anyone - especially as it came against the club where he enjoyed so much success.
Now he must act to add an extra touch of stardust to this United team as they are functional rather than exciting, as proved in this final.
Chelsea's big players deliver as United's falter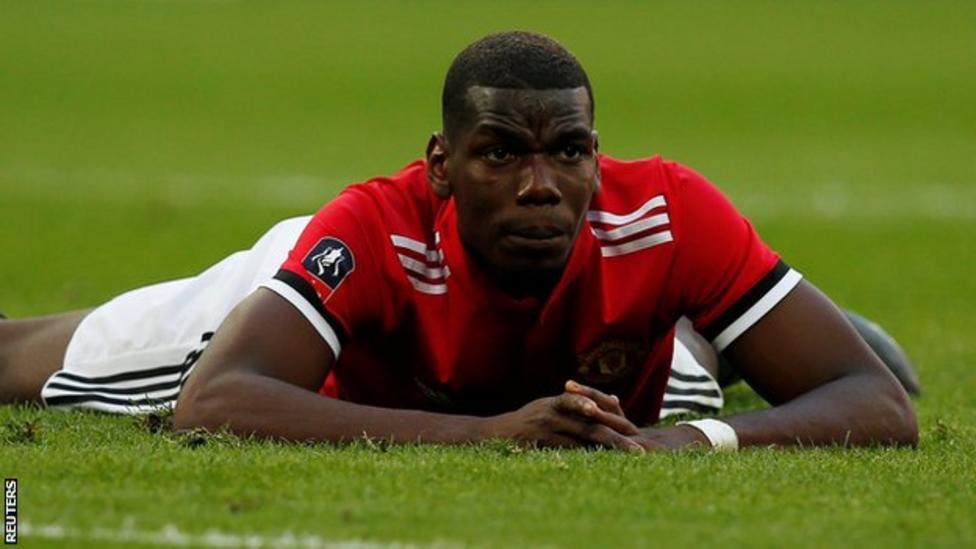 The big games are often decided by the big players and this is exactly why Chelsea were able to close out this win and salvage success from a season of underachievement.
And, in contrast, so many of those Mourinho and Manchester United would have been counting on to make the difference did not make the expected contribution.
N'Golo Kante was magnificent in midfield, tireless and effective, a superb defensive buffer when United did finally exert pressure, while keeper Courtois was also outstanding.
In defence, Antonio Rudiger was a rock while Gary Cahill delivered a performance that was a timely reminder why England manager Gareth Southgate included him in his World Cup squad.
Match-winner Hazard was always a threat and Southgate might have had an ominous feeling as he watched him go past Jones before drawing a clumsy foul from the man he may face when England meet Belgium in Russia.
For United, Jones had a clumsy nightmare while Alexis Sanchez was truly dismal and Pogba only raised a gallop after half-time. The Frenchman also missed arguably their best chance when he headed wide at a corner, unmarked and only eight yards out.
And, for all Mourinho's complaints about injustice, a clear penalty decided the fate of this final.
Why was Phil Jones not sent off?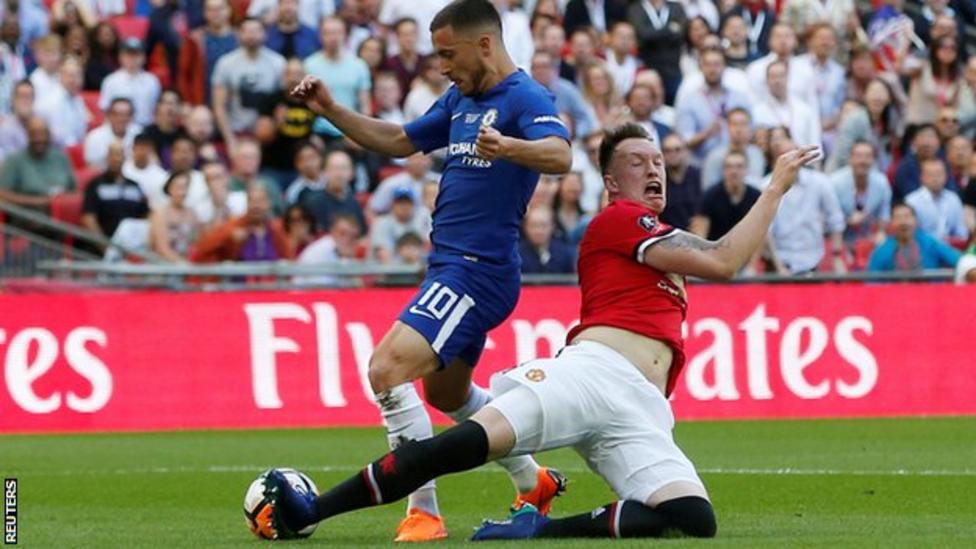 There was plenty of debate on social media after Oliver's decision to show a yellow card to Jones for conceding the penalty.
The referee's decision was dictated by a law change in 2016 that was intended to abolish 'triple punishment' in such circumstances.
Before the change, any denial of a clear goalscoring opportunity inside the area resulted in the offender receiving a red card and a suspension, as well as conceding a penalty.
Under the amended Law 12, which relates to fouls and misconduct, a player judged to have made a genuine attempt to win the ball is shown a yellow card instead.
The law states: "Where a player commits an offence against an opponent within their own penalty area which denies an opponent an obvious goal scoring opportunity and the referee awards a penalty kick, the offending player is cautioned if the offence was an attempt to play the ball.
"In all other circumstances (e.g. holding, pulling, pushing, no possibility to play the ball etc.) the offending player must be sent off."
Man of the match - N'Golo Kante (Chelsea)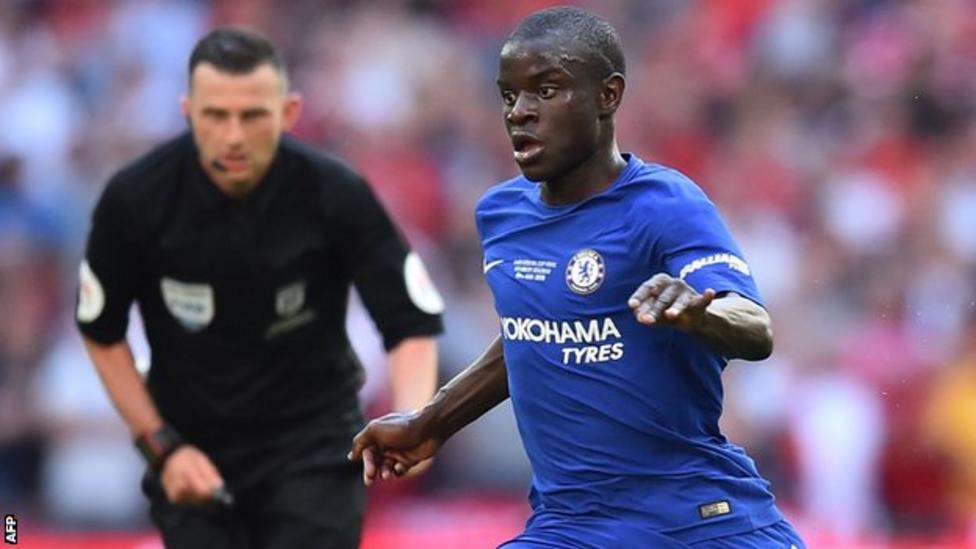 'Great to desire to finish the right way' - what the managers said
Chelsea boss Antonio Conte:
 "I'm very satisfied because today was very difficult. Very difficult.
"To win in this moment, to win the FA Cup against a really strong team, a really great team like Manchester United, we must be pleased.
"It wasn't easy. But I'm very happy for our fans, for my players. The fans and especially the players deserve this win, to win an important trophy in this season that for sure was very difficult for many reasons.
"I have predicted at the start of the season the difficulty of this season. Despite this we finished fifth and have won the FA Cup.
"For sure to miss a place in Champions League is not good. We must be honest to say this. But at the same time I think you have to know the real situation, to understand if this group of players did their best this season.
"But to finish in this way, to win an important trophy like this it showed great commitment of my players, it showed great desire to finish the season in the right way despite the great difficulty we have had."
Manchester United were the best team - Jose Mourinho
Manchester United boss Jose Mourinho:
 "My opinion on my team's performance is that every defeat hurts, but for me personally the ones that hurt less is when you give everything and you go without any regrets.
"I prefer to lose like today than lose like we did at, for example, Newcastle. I leave my players happy with them. For me that's really important.
"I knew the opponent I was going to play against. I knew they have a compact low block with lots of physicality where they try to close everything. I knew without a target man it would be difficult for us."
Mourinho's first English cup final defeat - the key stats


Mourinho has lost his first cup final in charge of an English club, after winning each of the previous six (four League/EFL Cups, one FA Cup, one Europa League).


Chelsea have won their eighth FA Cup and their first since 2012, taking them level with Tottenham - only Man Utd (12) and Arsenal (13) have won more.


Seven of the past 10 FA Cup winners have been London clubs (Chelsea winning four, Arsenal three).


Antonio Conte has tasted success in a domestic cup final for the first time in three attempts as a manager, after losing with Juventus against Napoli in the 2012 Coppa Italia, and the 2017 FA Cup with Chelsea against Arsenal.


United's defeat means they have won in just one of their past four FA Cup final appearances.


Mourinho's side mustered 18 shots in the game; they last attempted more shots without scoring in a match in all competitions in October 2016 (38 in a 0-0 Premier League draw against Burnley).


Eden Hazard's penalty was the first scored in an FA Cup final (excluding shootouts) since Ruud van Nistelrooy for Manchester United against Millwall in 2004.